A four-way mirror in a dressing room is every woman's worst fashion nightmare. Who needs to see all that when deciding on a swimsuit or a pair of jeans? (Don't even get me started on the lighting…) When you're wearing Chanel Couture, however, bring on the fun house of mirrors because you're going to want to check your fine, six-figure self out.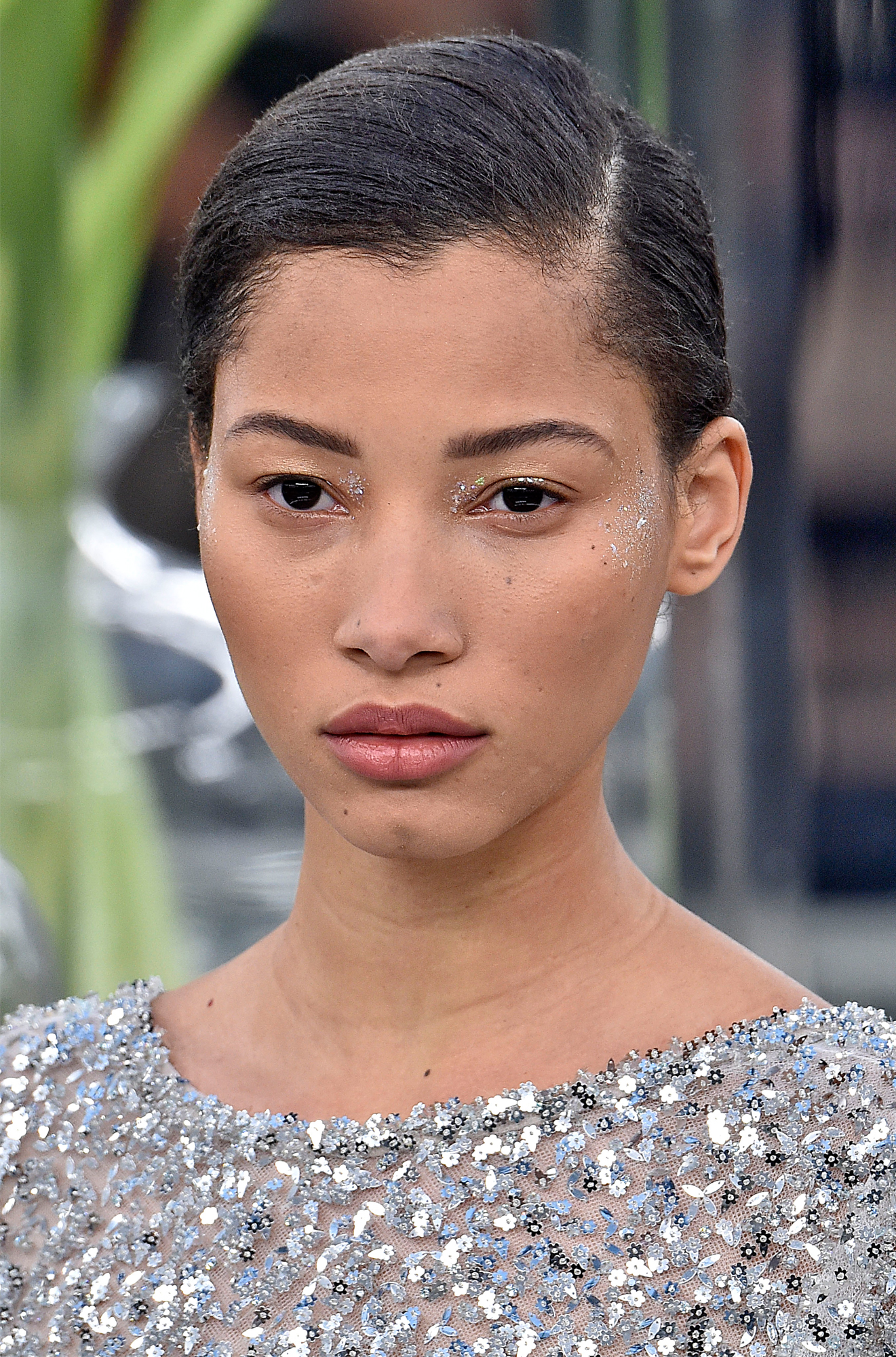 Photo: firstVIEW
Whether show-goers wanted to see Lily Rose Depp's closing gown (a blush-toned confection that was like a mille-feuille of ruffles) from multiple angles, or were interested to see how feathers, lace, sequins and pearls played together on a single dress, the set—inspired by the mirrored stairway in Coco Chanel's Rue Cambon atelier—provided attendees with a good look at Karl Lagerfeld's stunning creations.
For beauty fan girls, however, the hall of mirrors at the Grand Palais was especially helpful if you wanted to see mane master Sam McKnight's sleek, sculptural coils. "Karl asked me to keep the hair small and close to the head, but rather than make a chignon or a ponytail, I applied mousse and pomade, then used a traditional wrapping technique which we [often] use to straighten hair or to hide it under a wig," explained the backstage pro. "The hair wraps around in a circle, which follows the shape of the head and almost disappears." Juxtaposed by face painter Tom Pecheux's whimsical sprinkling of silver glitter at the inner and outer corners of models' eyes, it was a 360-degree look that sparked interest from all sides.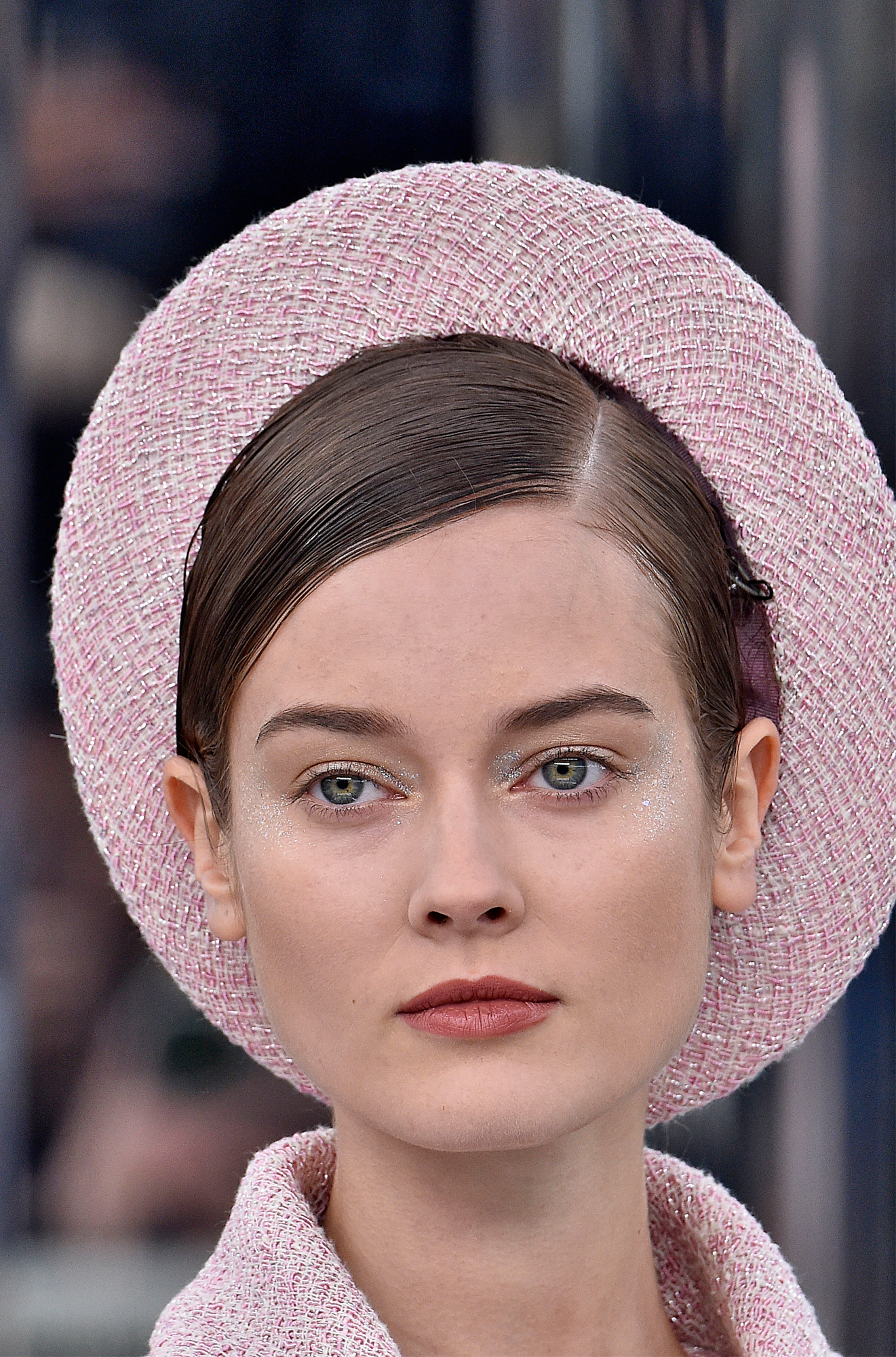 Photo: firstVIEW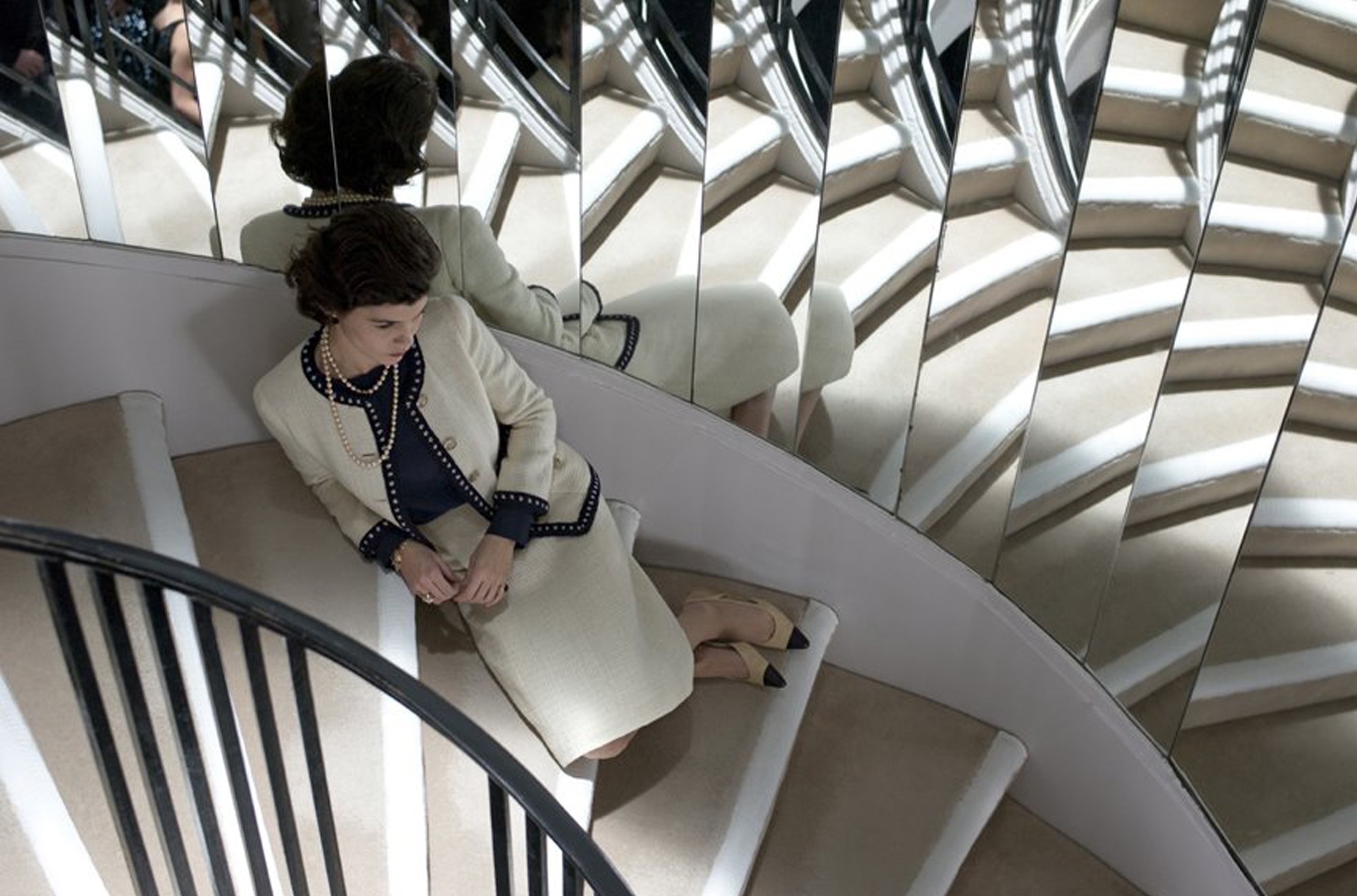 A scene from "Coco Before Chanel" starring Audrey Tatou, shot in the stairwell of Maison Chanel on Rue Cambon
Photo: Courtesy of Warner Bros.
0 Comment