Thanks to the frantic pace of the digital age, the average person has the attention span of a goldfish. (No, seriously. This is a fact supported by an actual study.) Seeing as the fashion sphere changes its mind even faster, we decided to provide you with a condensed report from backstage this season. As much as we'd like to pen novels in the name of lipstick and hairspray, we get it—you're busy. Here, the beauty version of CliffsNotes (all facts, no fluff) that you can easily skim in eight seconds...because science says that's all the time you have.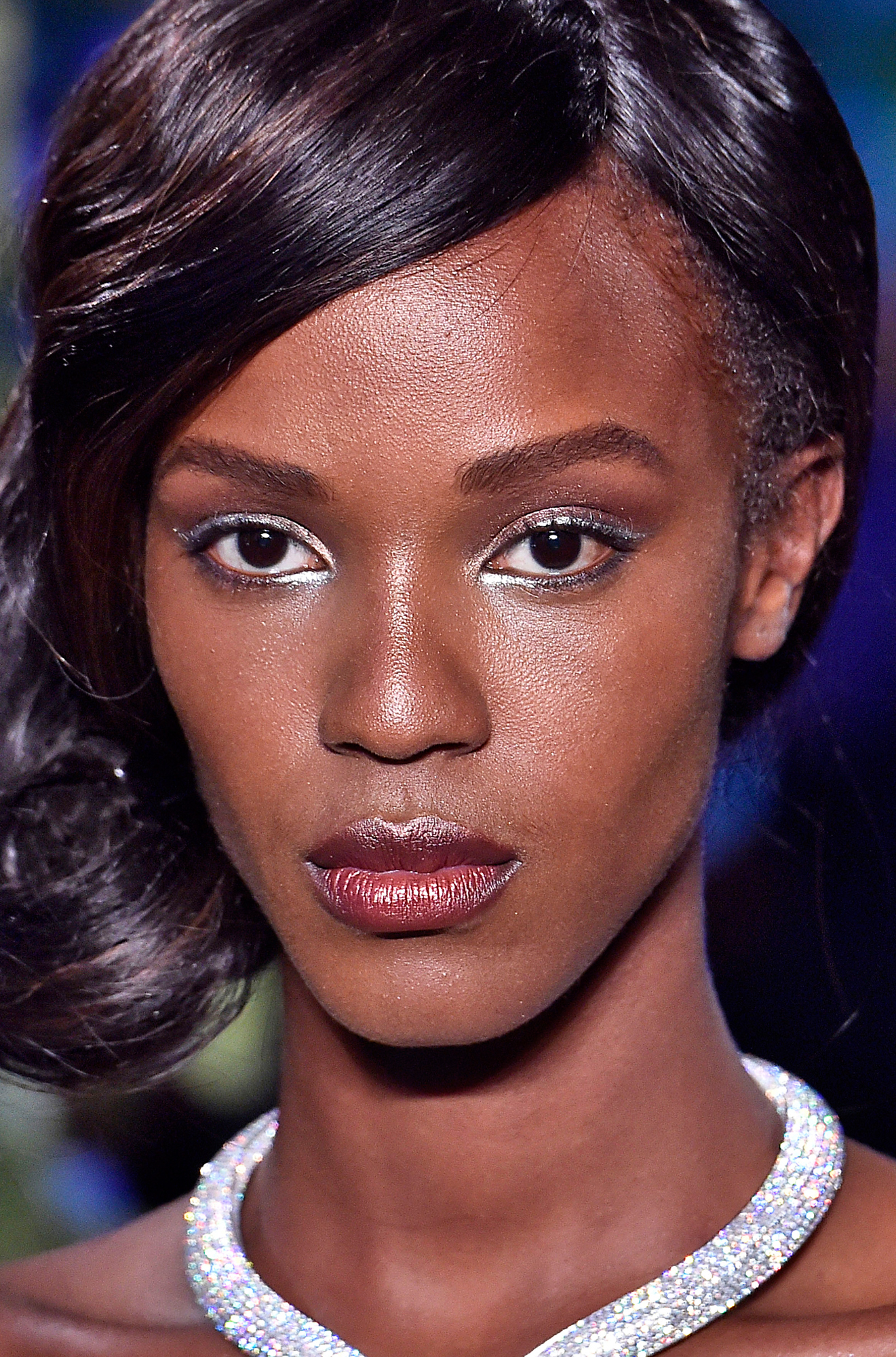 Photo: firstVIEW
SHOW: Guo Pei

CITY: Paris
KEY PLAYERS: Makeup Artist Debbie Finnegan, Hairstylist Stephen Low, Manicurist Julie Lee
THE LOOK: "Beautiful, glow-y, gorgeous creatures," said Finnegan.
INSPO: "The inspiration was very much about the grand age of Couture in the late '50s and '60s," explained Low.
BEAUTY MVPs: MAC Pro Pigment in Gold, Silver, and Copper, MAC Pro Glitter in Reflects Gold and Reflects Bronze, Fantasia IC Hair Polisher
TOP TIPS: Trade traditional black liner for more a mesmerizing metallic, like the "cool silver" or "warm bronze" Finnegan swooped across the outer and inner corners of models' eyes. "We're adding a little bit of magic by giving the girls an embellished eyeliner that almost has a touch of fairy dust," the pro added.
Classic French manicures also received a modern metallic update. While there were some white stripes seen on the runway, other models were treated to gold tips across "short, soft, and square nails." Some catwalkers' fingertips were even coated with a milky pink polish and sprinkled with gold leaf for "some shimmer," said Lee.
WORDS FROM THE WISE: In stark contrast to the regimented ranks at Proneza Schouler, each girl was treated as an individual at Guo Pei. However, Low pulled inspiration from Old Hollywood screen sirens like Marilyn Monroe, Veronica Lake, and Louise Brooks to lend the cast a uniform elegance.
TREND TALLY: Light touches of metallic were applied to eyes at Rodarte and Dior.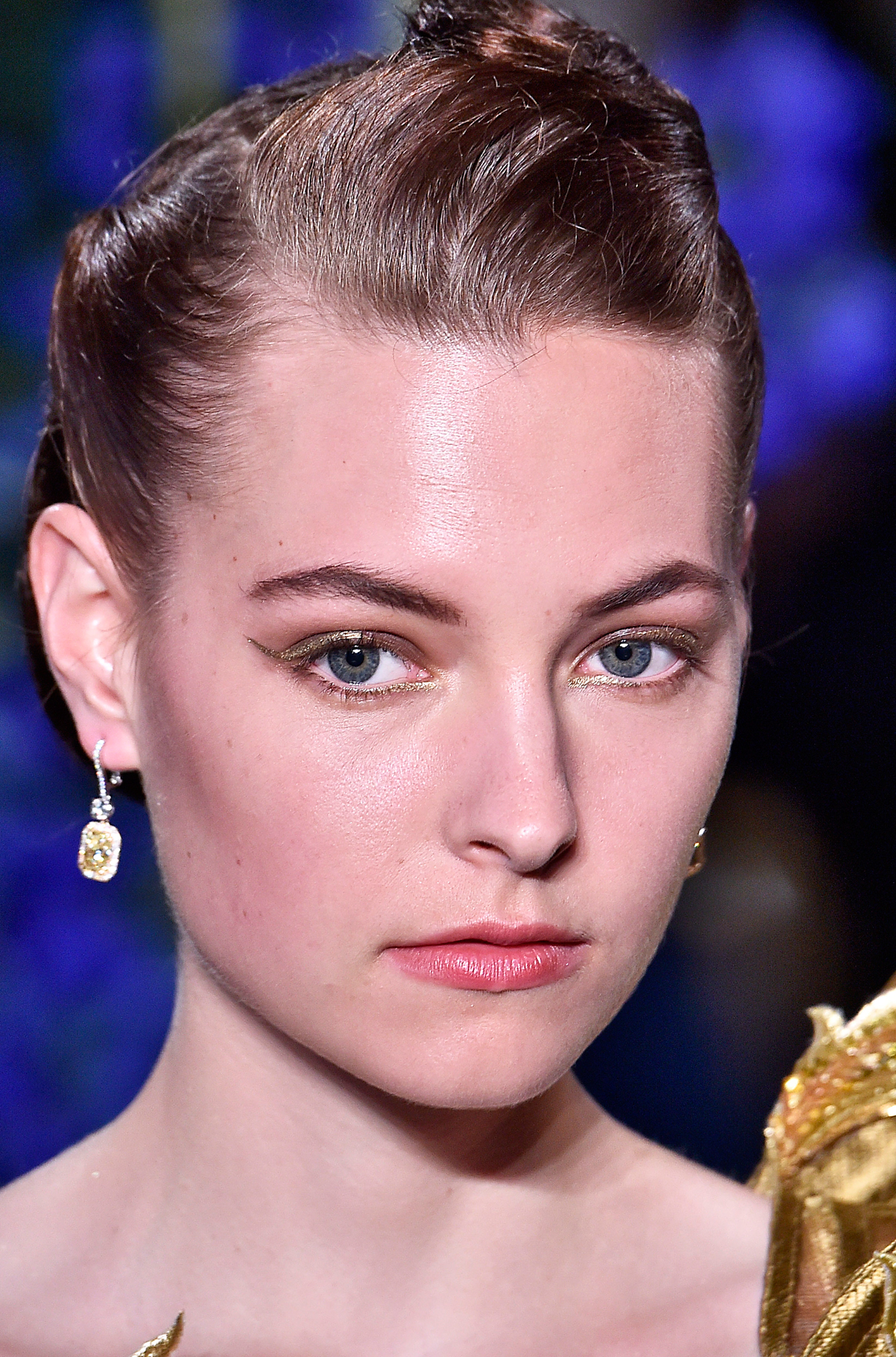 Photo: firstVIEW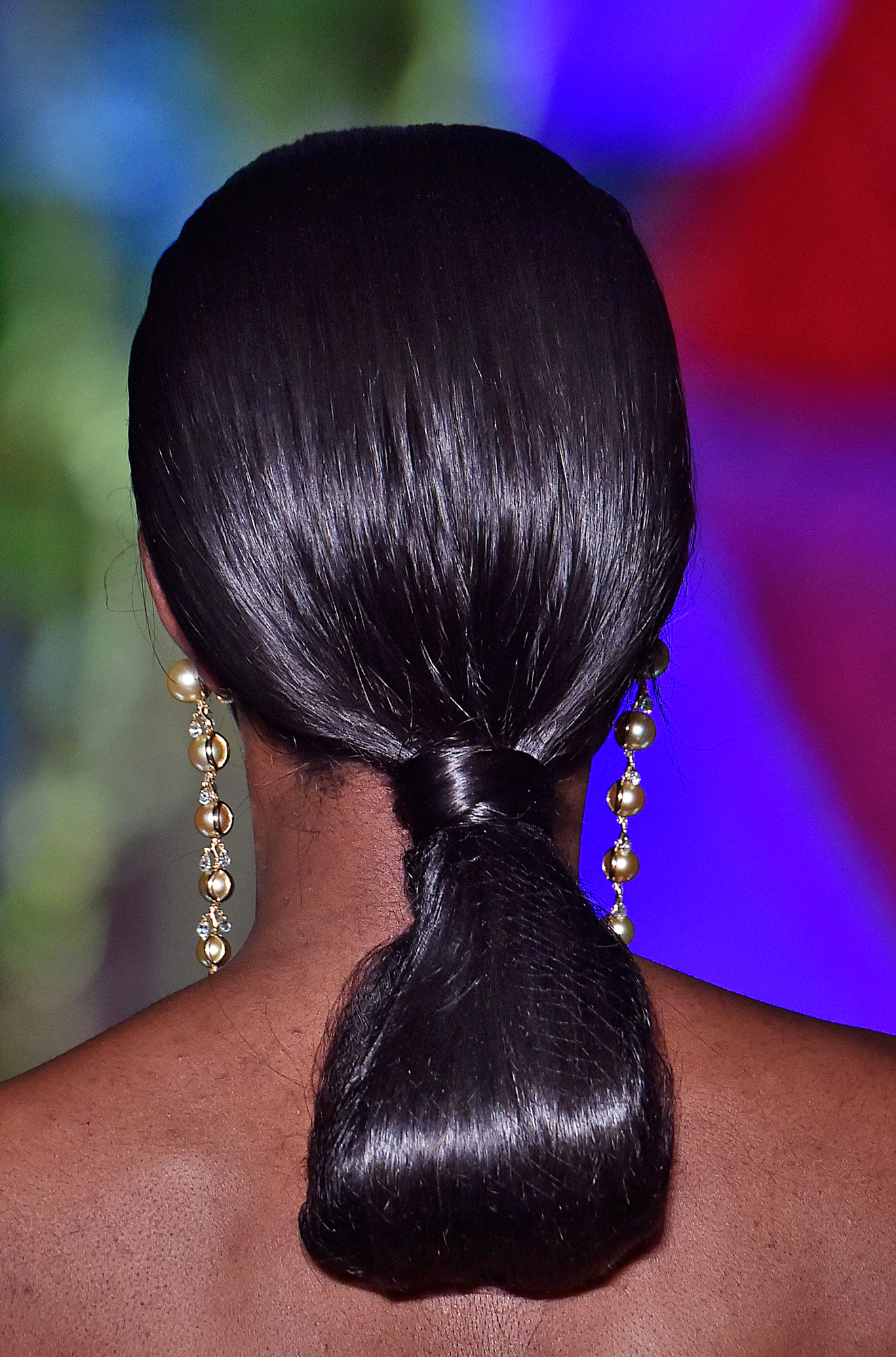 Photo: firstVIEW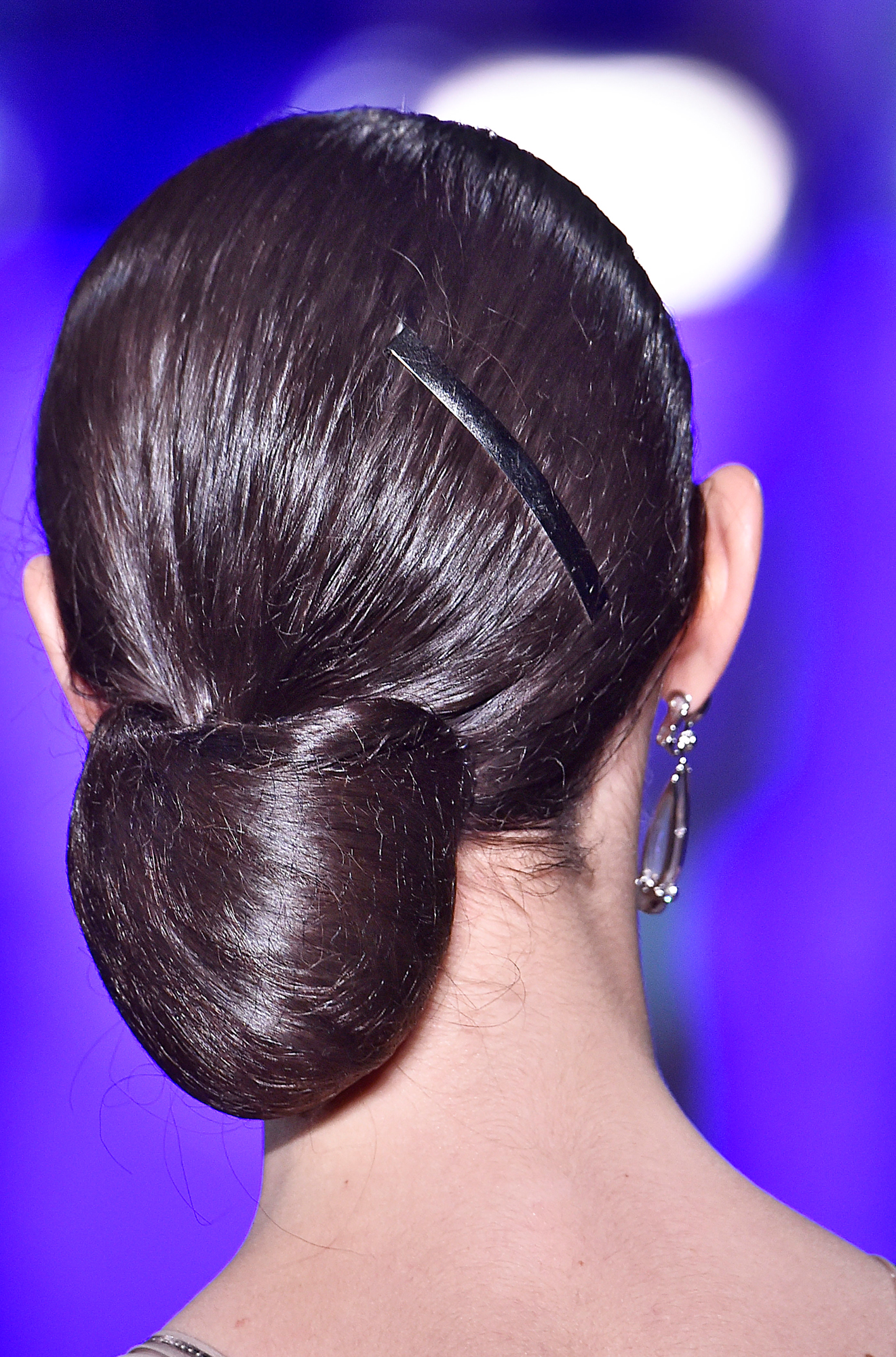 Photo: firstVIEW
0 Comment