In the New Year, we've already experienced the good…and the very bad. We learned that the bromance between President Obama and VP Joe Biden is stronger than the majority of American marriages…and Trump likes his showers like his towers: golden. We've also experienced a wave of hair care innovations right out of the gate, including a brush from Kérastase dubbed the "Hair Coach." While it's not exactly out yet (release is scheduled for mid-2017), the tool, developed in tandem with tech company Withings, boasts a microphone that can detect everything from frizz to split-ends via "auditory data" that is analyzed by an algorithm, explained Allure.com. An accelerometer and gyroscope (i.e., fancy tech things we don't understand) located in the handle supposedly help you brush your hair better and kick bad habits like ripping through tangles. In short, this $200 brush does everything…except brush your hair for you.
Ouai's highly anticipated Dry Shampoo Foam dropped today to the delight of dirty girls everywhere (Brie Larson, we're looking at you). Hairstylist Jen Atkin says the cloud-like foam that you massage into oily roots is equivalent to a dry cleaner for greasy strands. And after you've washed up without getting wet, dress up your refreshed ponytail or bun with a pearl-adorned bobble or pin from Atkin's latest collab with Chloe + Isabel.
Atkin isn't the only pro with news—Kristin Ess, known for her Pinterest-friendly hairstylist and work with Cali girls like Lauren Conrad, partnered with Target to produce a 15-piece product line that runs the gamut from stylers to shampoo to cleansing conditioner. Even better: Nothing is over $14 and the packaging was made with shelfies in mind. "I think a lot of people tend to shove their products away when people come over because it messes up the look of their bathroom," said Ess. "Everything that would be out of the shower on your shelf is soft black, white, and grey, and the stuff that goes in the shower is the blush color. It's a clean palette that's not overwhelming." The stuff inside the soft-touch bottles isn't too shabby either. Try the beach spray after you style (or air-dry) for shine and separation instead the matte, crunch-y effect we've come to associate with most surf spritzes. Or reach for the curl crème—a lightweight, layer-able serum and cream blend that "slips right through to the ends" without having to use a ton of product, added Ess.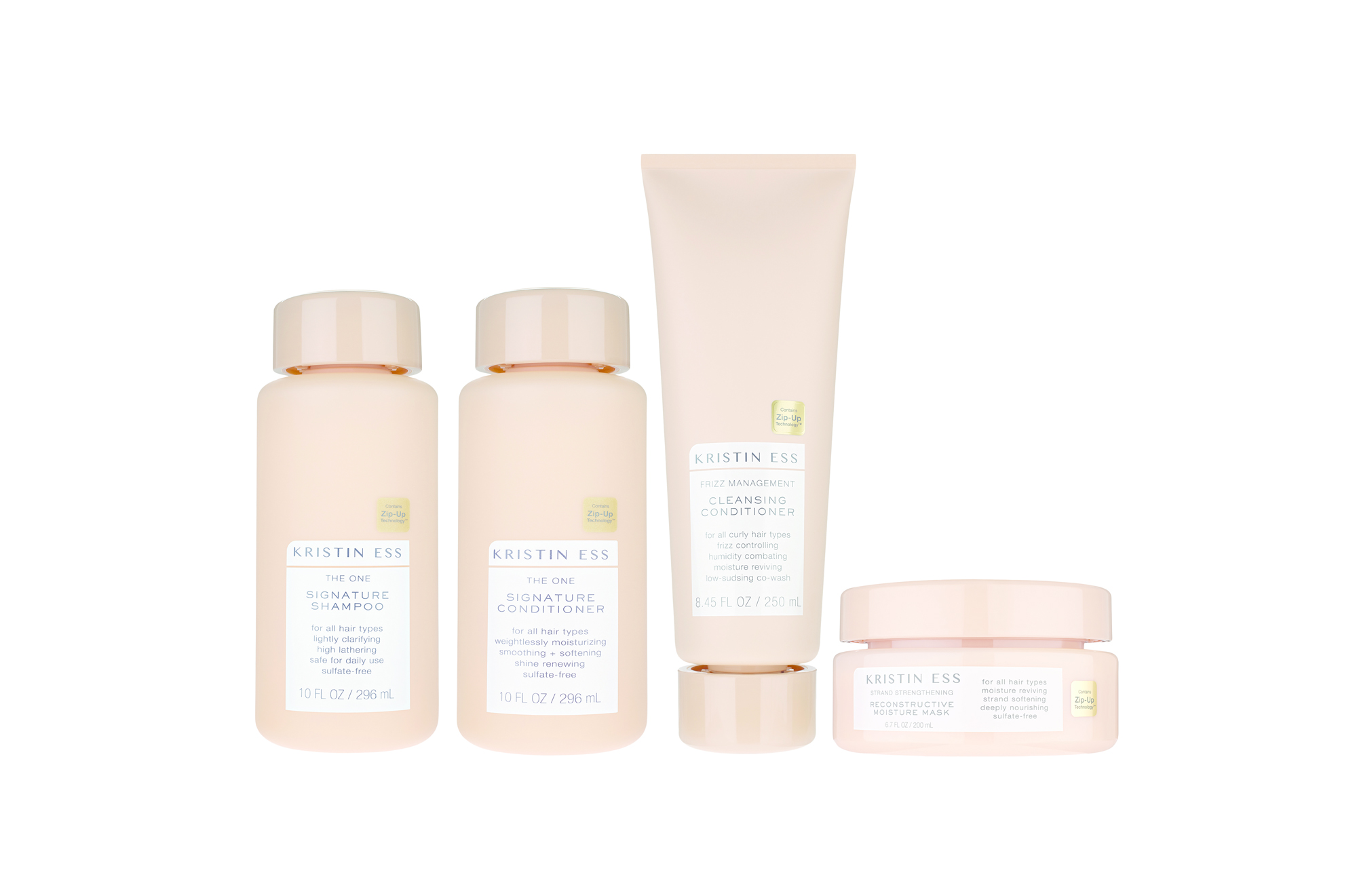 You can also thank the geniuses at MIT for reviving your dull, dry hair that you've carelessly fried it with your flat iron. Living Proof's new Restore Perfecting Spray is designed to weightlessly protect hair when it's most vulnerable (i.e., when strands are subjected to water or heat). Slip-enhancing polymers make detangling post-shower a cinch, beet-derived ingredients guard against temperatures up to 400 degrees, and time-release conditioning agents replenish moisture throughout the day.
Sure, Trump is taking the oval office as of next week, but unlike the President-elect, we're guaranteed to have great hair in the four years ahead thanks to these beauty breakthroughs. Shop them all in the slideshow above.
0 Comment