"Obviously, there is more to come—this is only the beginning!" said makeup legend Pat McGrath, encircled by beauty editors, at the launch of her permanent (yes, permanent—no more eBay bidding wars to get your hands on those limited-edition drops) collection. While my first thought after seeing the number of products—eyeliners, lipsticks, lip liners, mascara, and shadow palettes—splayed out on a table littered with glittery gold sequins wasn't "What's next?" McGrath made sure that this announcement had something to appease everyone. "It was always my intention to do a line, but every time I came across a formula I couldn't live without, I released it because I'm just that way—I'm very impetuous," she said. "All along, I was building this line, and as you know, it takes a long while."

As for why now: "It felt like this was time—there are enough makeup loonies out there, it didn't feel like a hard sell," the pro explained. "Women aren't afraid to get out of nudes or wear eyeliner. It felt like a time where flawless textures wouldn't go unappreciated. These are my love letters to the makeup addicted." McGrath, an artist who famously travels with 87 trunks of makeup during show season, is certainly not a minimalist and was often labeled a "looney" by many who saw her obsession as excessive, but she noted that now "that's kind of normal." Sure, most of us aren't toting every shade of Swarovski crystal or lipstick imaginable every day, but then again, the majority of people aren't whipping up spotlight-stealing looks for the biggest names in the fashion business either.
There's something to be said, however, for always being prepared to craft an Instagram-worthy smoky eye or lip these days. And McGrath, the ultimate beauty Girl Scout, has you covered not matter the situation with her rather expansive new range wrapped up in packaging designed by illustrators discovered on Instagram, or, as McGrath dubbed this special collection of collaborators from around the globe, her "social media family." Here, what makes each product in this 61-piece line special straight from Mother herself.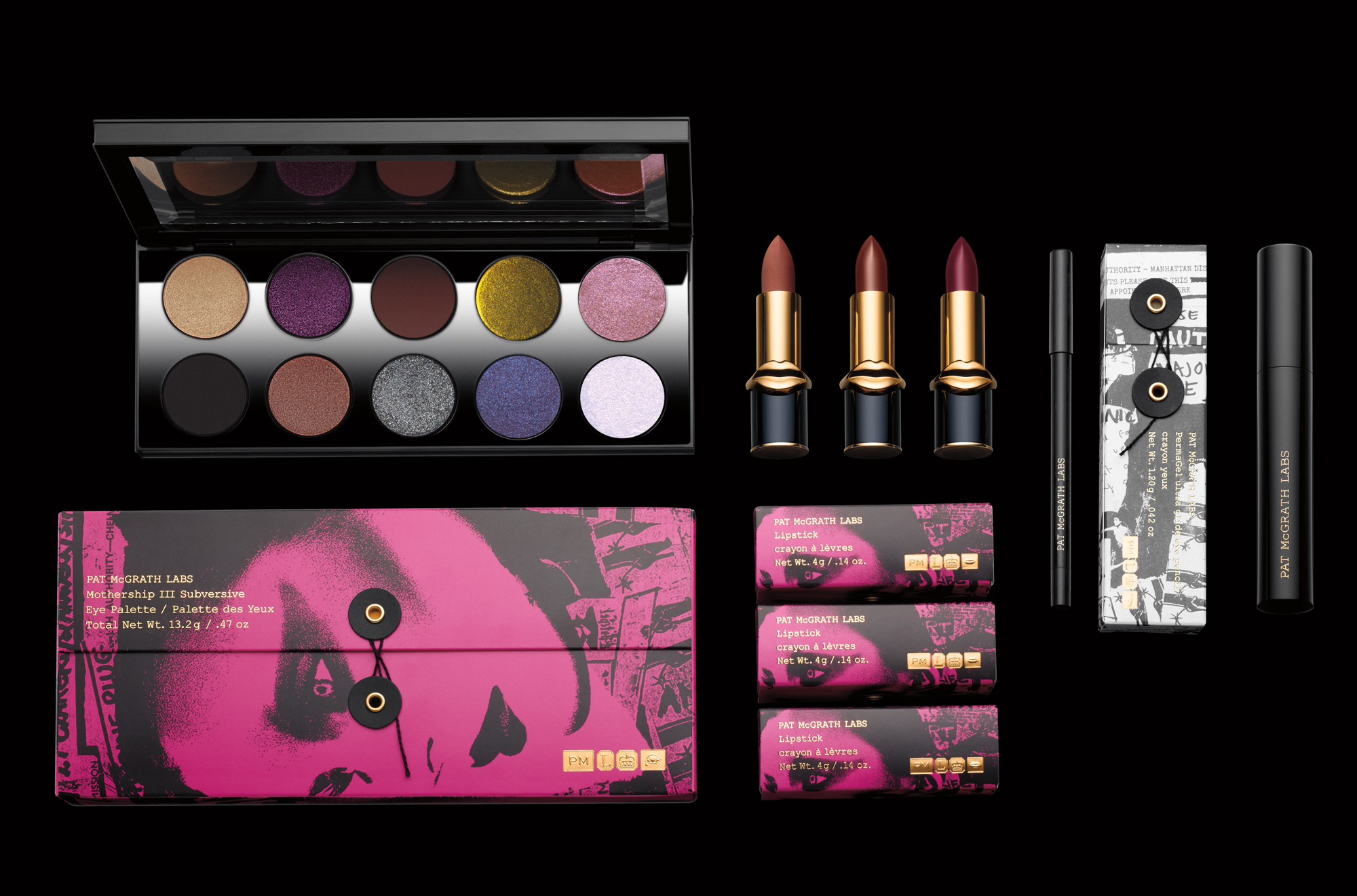 Subversive Palette
Photo: Courtesy of Pat McGrath Labs
Mothership Eye Palettes ($125 each): Available in three color ways—Subliminal, Sublime, and Subversive—these vaults of McGrath's must-have shades are comprised of "different segments" of the face painter's storied career, "from editorials; to that dewy, rich, gorgeous girl; to the wild subversive seen at all the shows," she said. Each sleek black case houses ten shades in a trio of textures (matte, "duo-chromatic prisma," and glittery metallic), some of which were featured in Gold 001 and Dark Star 006. "In every kit, I'd have my basics and then dress the eye with something wild—like an exquisite jewel blue or the most insane green, or purples and pinks," said McGrath, who peppered each of her palettes with both subtle and statement shades. And whether you're a "legend" with a brush or your fingers, these silky shadows are designed to glide seamlessly over lids.
PermaGel Ultra Glide Eye Pencils ($25 each): Asked if these buttery pencils, available in five shades, were the same formula as the creamy Black Caviar liner that launched with Phantom 002, McGrath noted: "It's similar to the black one everyone loved so much."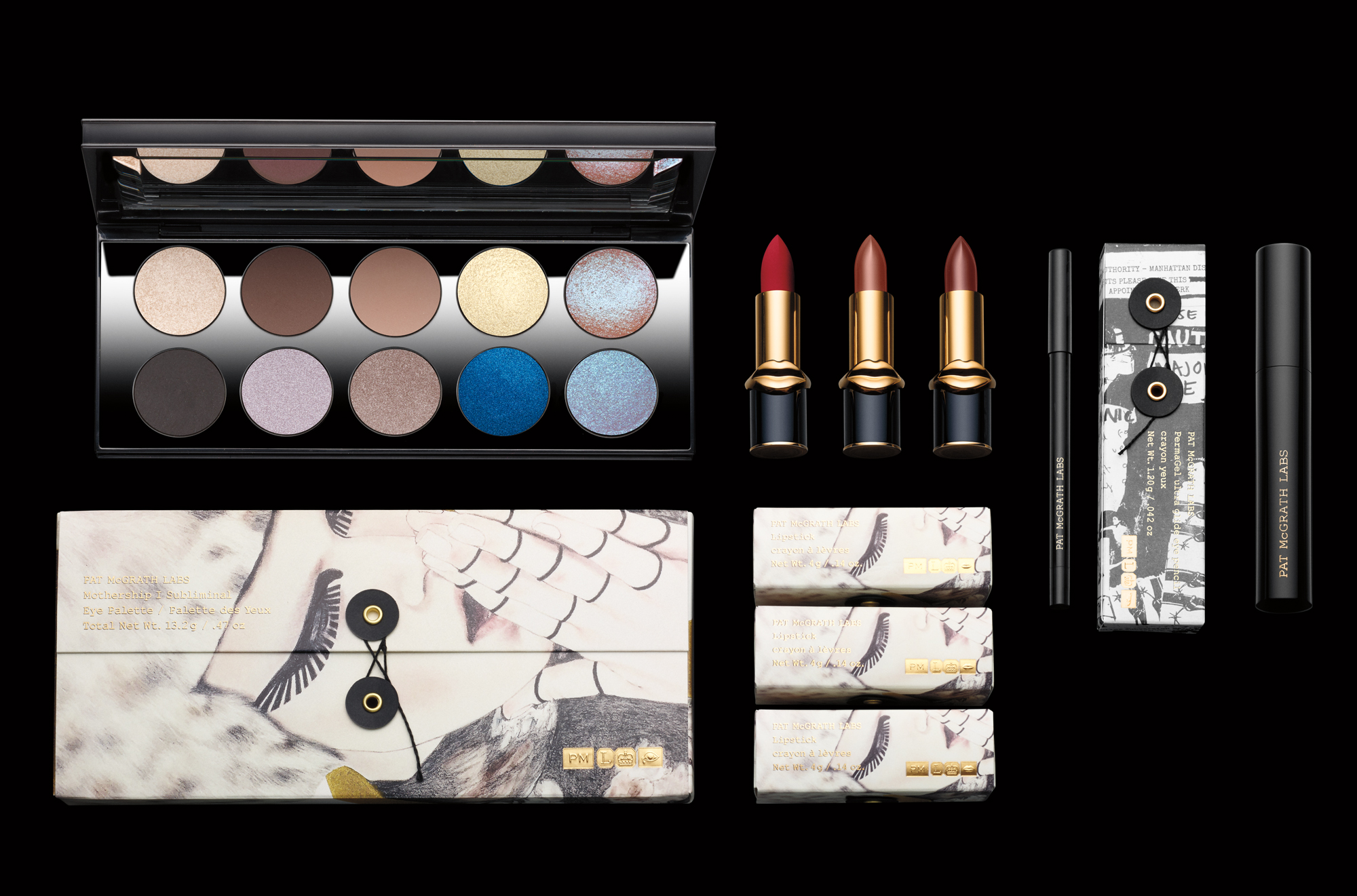 Subliminal Palette
Photo: Courtesy of Pat McGrath Labs
Dark Star Mascara ($28): McGrath was the mastermind behind the cult-favorite DiorShow mascara, so you know this one is going to be good.

LuxeTrance and MatteTrance Lipsticks ($38 each): In addition to the nine MatteTrance shades that launched last month, McGrath is introducing 31 new bullets September 16 (or possibly sooner if you sign up for email updates that will notify members of a "secret sale"). "It's a cream formula that's heavily pigmented," said the pro of the new formula and finish. "I always struggle on set or backstage to get a lipstick on fast. You needed to be a real artist and true painter to put on a greasy, slimy lipstick and keep it there for the whole shoot or runway show. I wanted to make pigments I could press on with a thumb and get full, beautiful, professional impact." These satin-y lipsticks provide "the same impact as a matte," she added, "but with a shine."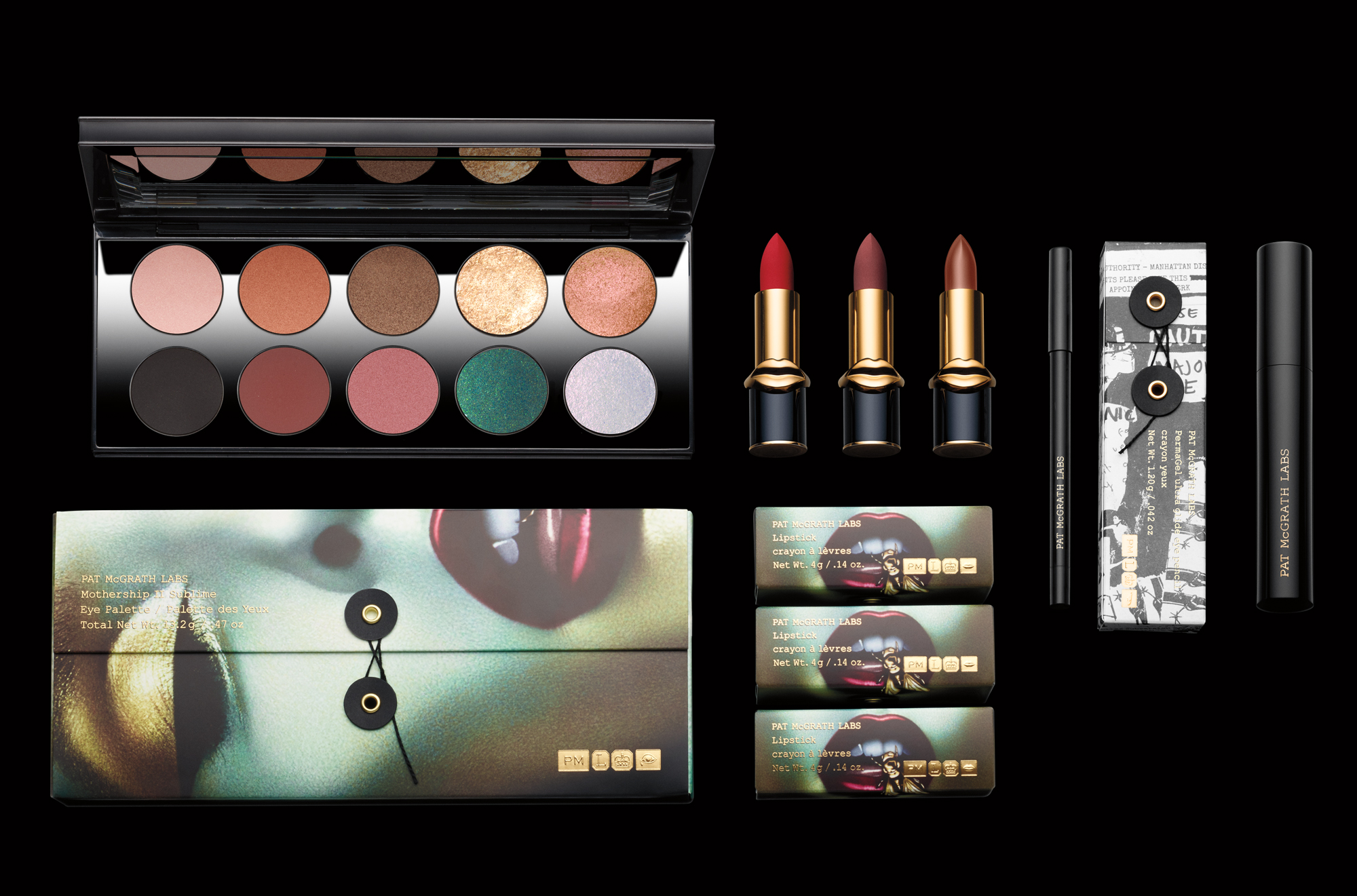 Sublime Palette
Photo: Courtesy of Pat McGrath Labs
PermaGel Ultra Lip Pencils ($25 each): "You can wear these lip liners alone and they will not move. It's there for life, so don't complain!" laughed McGrath regarding the staying power of the 12 "universally flattering" shades. While they can be worn solo, the pro said they are also perfect for crafting various effects in tandem with lipstick. "You could be the woman that does an ombré. You could be a woman that lines the lip with a darker shade and fills it in with a lighter shade in the center. Real lip art." Just proceed with some caution: "Good luck getting it off!" McGrath added.

Pat McGrath Labs Unlimited Edition is available on patmcgrath.com at noon on September 16. The full collection will also be available at Sephora and sephora.com October 4
0 Comment