Thanks to the frantic pace of the digital age, the average person has the attention span of a goldfish. (No, seriously. This is a fact supported by an actual study.) Seeing as the fashion sphere changes its mind even faster, we decided to provide you with a condensed report from backstage this season. As much as we'd like to pen novels in the name of lipstick and hairspray, we get it—you're busy. Here, the beauty version of CliffsNotes (all facts, no fluff) that you can easily skim in eight seconds...because science says that's all the time you have.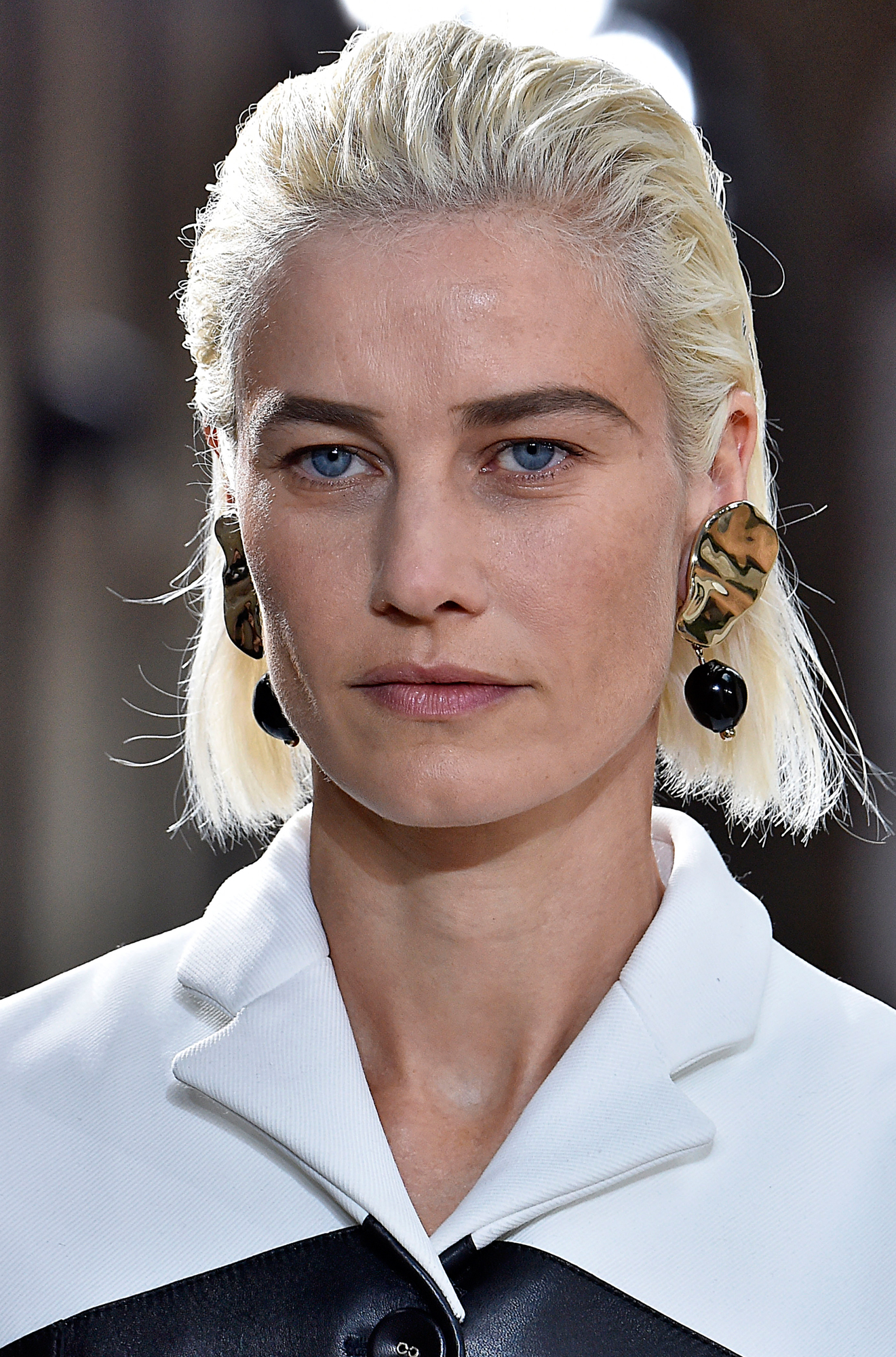 Photo: firstVIEW
SHOW: Proenza Schouler

CITY: Paris
KEY PLAYERS: Makeup Artist Diane Kendal, Hairstylist Holli Smith
THE LOOK: Boyish in the front, beauty down the back.
INSPO: "The phrase was commitment to beauty," explained Kendal. To juxtapose the soft, flowing fabrics, intricate embroidery, and lush garden setting, backstage pros gave girls a "defined" brow and transformed strands into a "wisteria-like sculpture."
BEAUTY MVPs: MAC Veluxe Brow Liner, MAC Powder Blush in Peony Petal, Bumble and bumble Surf Foam Spray Blow Dry, Bumble and bumble Strong Finish Hairspray, Morgan Taylor Nail Lacquer in Take The Lead, Tata Harper Regenerating Cleanser, Tata Harper Resurfacing Mask, Tata Harper Rebuilding Moisturizer
TOP TIPS: The cast received Tata Harper's "glow-on-the-go facial." Models' skin was slathered with the brand's Regenerating Cleanser, then the Resurfacing Mask was applied straight over top. After five minutes, the duo was rinsed away and complexions were "flooded" with Hydrating Floral Essence, Rejuvenating Serum, and Rebuilding Moisturizer for a matte finish.
"We decided to work just with the eyebrows, because the eyebrows give a point of view without making too much of a statement," explained Kendal, who drew a thin-but-strong line across the tops of arches with a MAC pencil, extending them just beyond the tail. To complete the look, she brushed brow hair up with a toothbrush.
Smith drenched hair with multiple products from Bumble and bumble (Foam Spray Blow Dry, Surf Spray, Thickening Hairspray, and Strong Finish Hairspray) to lend a "hardness" to models' hair before sculpting it down the back.
WORDS FROM THE WISE: For the past few seasons, individualism ruled the runway scene, but regimented ranks returned backstage at Proenza Schouler. "I'm adding extensions to quite a few girls. Some people are keeping their own length, like Lineisy Montero, but we're still smoothing them out so they join the party!" said Smith. "Last season, we did something natural and made each girl look like themselves. And that's definitely been a trend. But since there's been a lot of shows where they've done haircuts and made people look like individuals, now we have a slew of models with different lengths. It's kind of fun to do an army. I find that quite exciting."
TREND TALLY: Bold brows were also the beauty focus at Schiaparelli.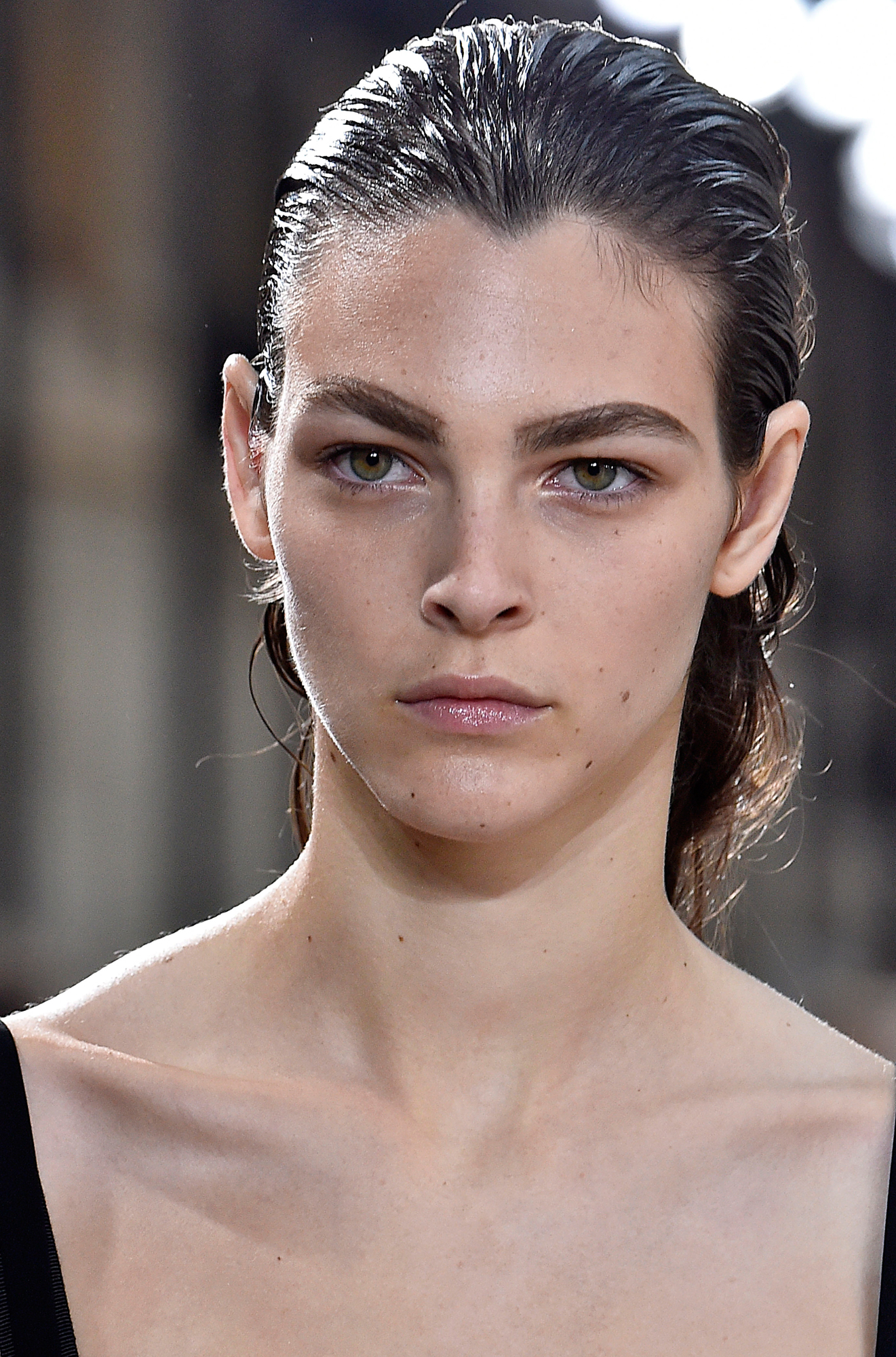 Photo: firstVIEW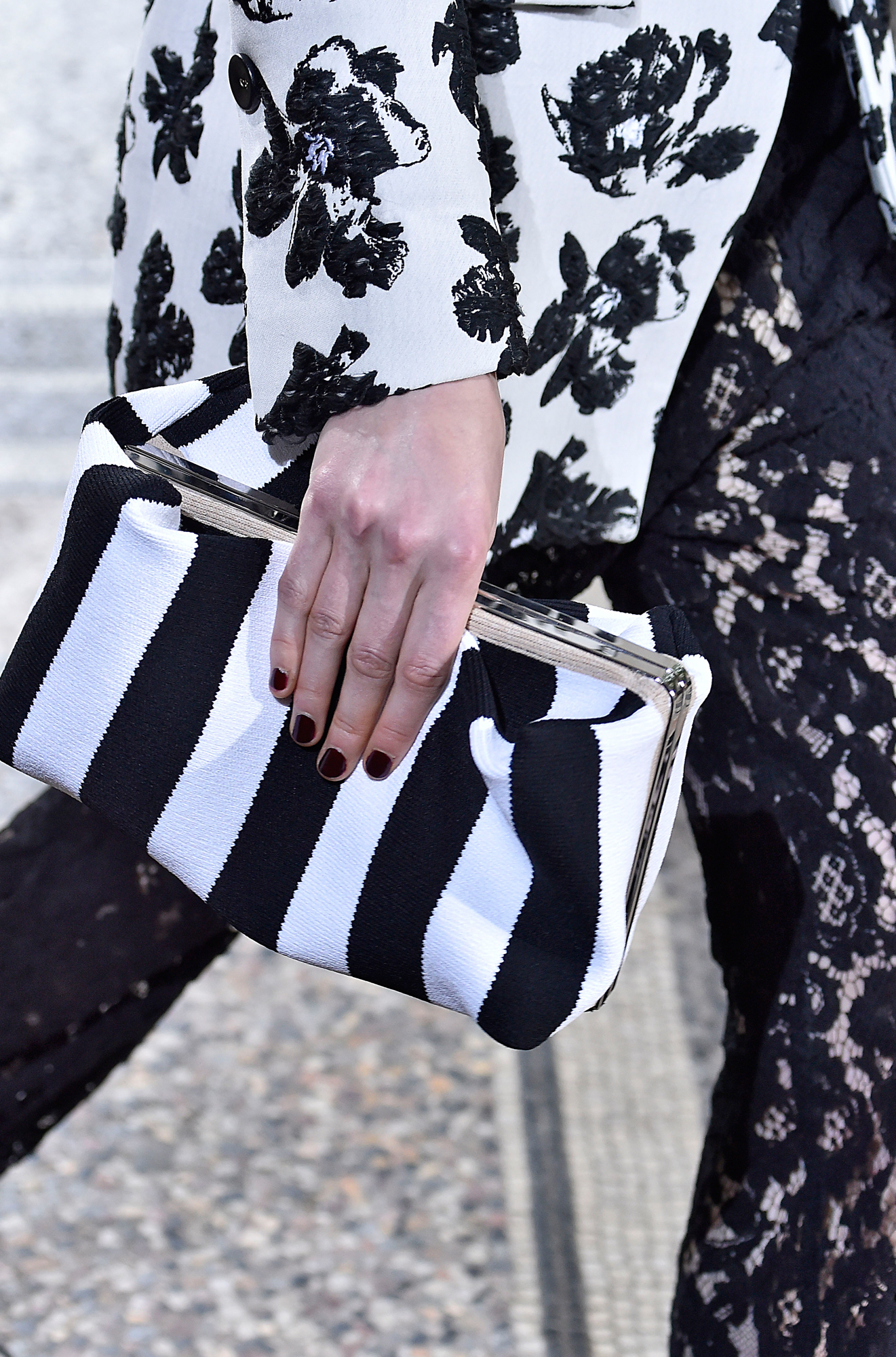 Photo: firstVIEW
0 Comment