Where does gender stand in a time when young design in New York, especially on the somewhat less commercial end of our (rather commercial) spectrum, has seemingly tried every deconstruction of it?
In the first few days of NYFW, we took in Kanye's Yeezy spectacle (where plays on gender seemed primed to a man's perception of what would make a woman, in his eyes, the right kind of object), ruffled, multi-tiered Comme-inspired gowns for men (Alessandro Trincone) and plastic-encased deconstructed suiting for women (Song Seoyoon) at VFiles, and at Baja East, an assortment of tie-dye and python-heavy, slouchy leisurewear for the "gender obsolete" in the steamy tropics. Men's and women's may technically have their own weeks in New York now, but plays on concepts of the feminine and the masculine—and the general blurring of both—are alive and well. The post-gender conversation is also arguably so ubiquitous that, at least within industry conversation, it no longer feels like a point of dialogue. When the club kid in the seat next to mine at VFiles asked if the ultra-ruffled slate grey trench was for men or women, he wasn't expressing a political sentiment—he was simply wondering if the designer had any assigned gender in mind at all.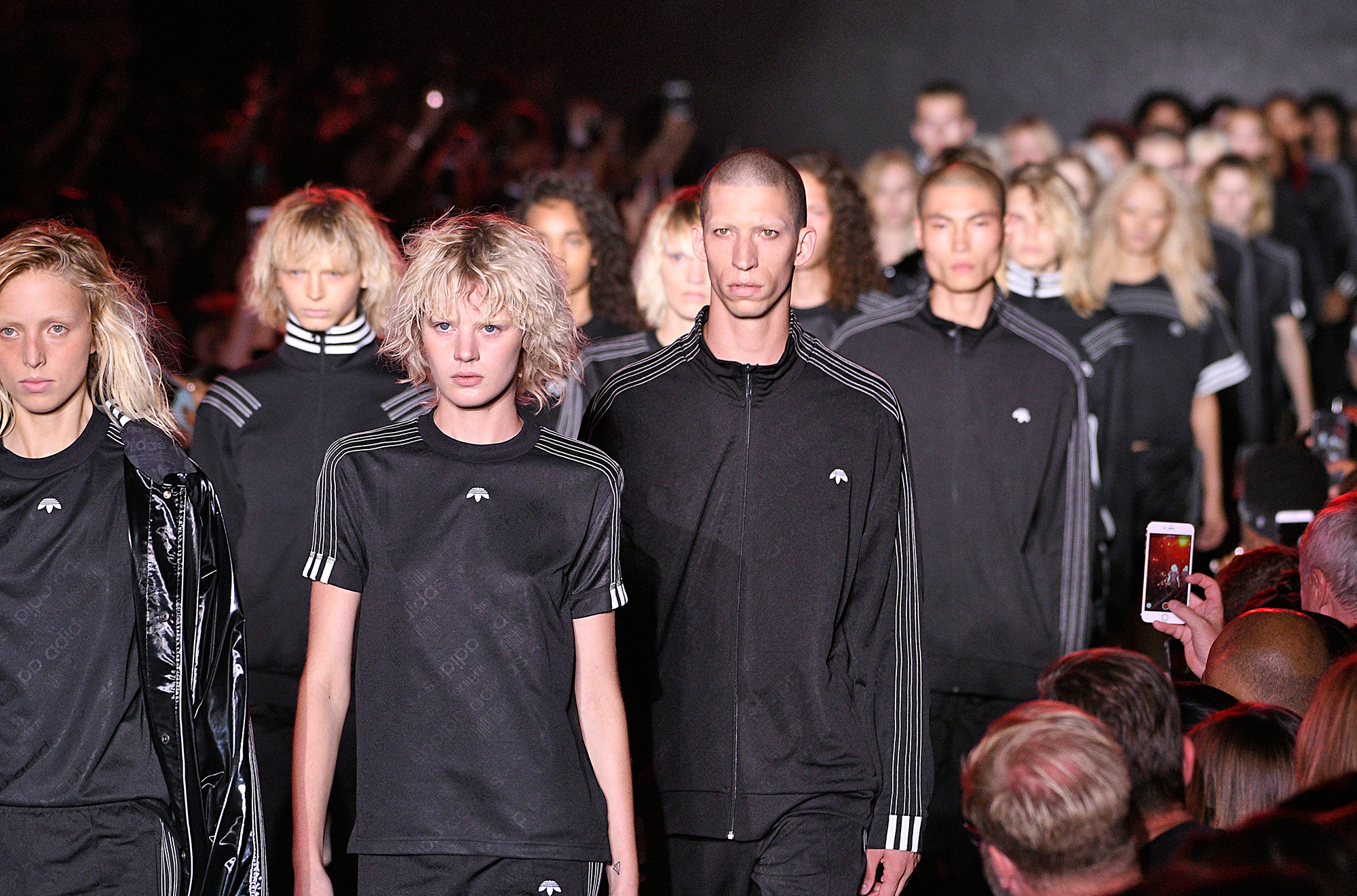 Alexander Wang Spring 2017 Ready-to-Wear / Photo: firstVIEW
Last night, Alexander Wang debuted his collaboration with adidas Originals during the finale of his Spring 2017 show. The collaboration is made up of 84 unisex pieces, including hoodies, shoes, and tees, and, in the spirit of see-now buy-now, a limited capsule is available from today. The lineup is billed as edgy, both because of its plays on adidas classics and its genderlessness. But that begs the question: Is "unisex" becoming just another word to indicate cool?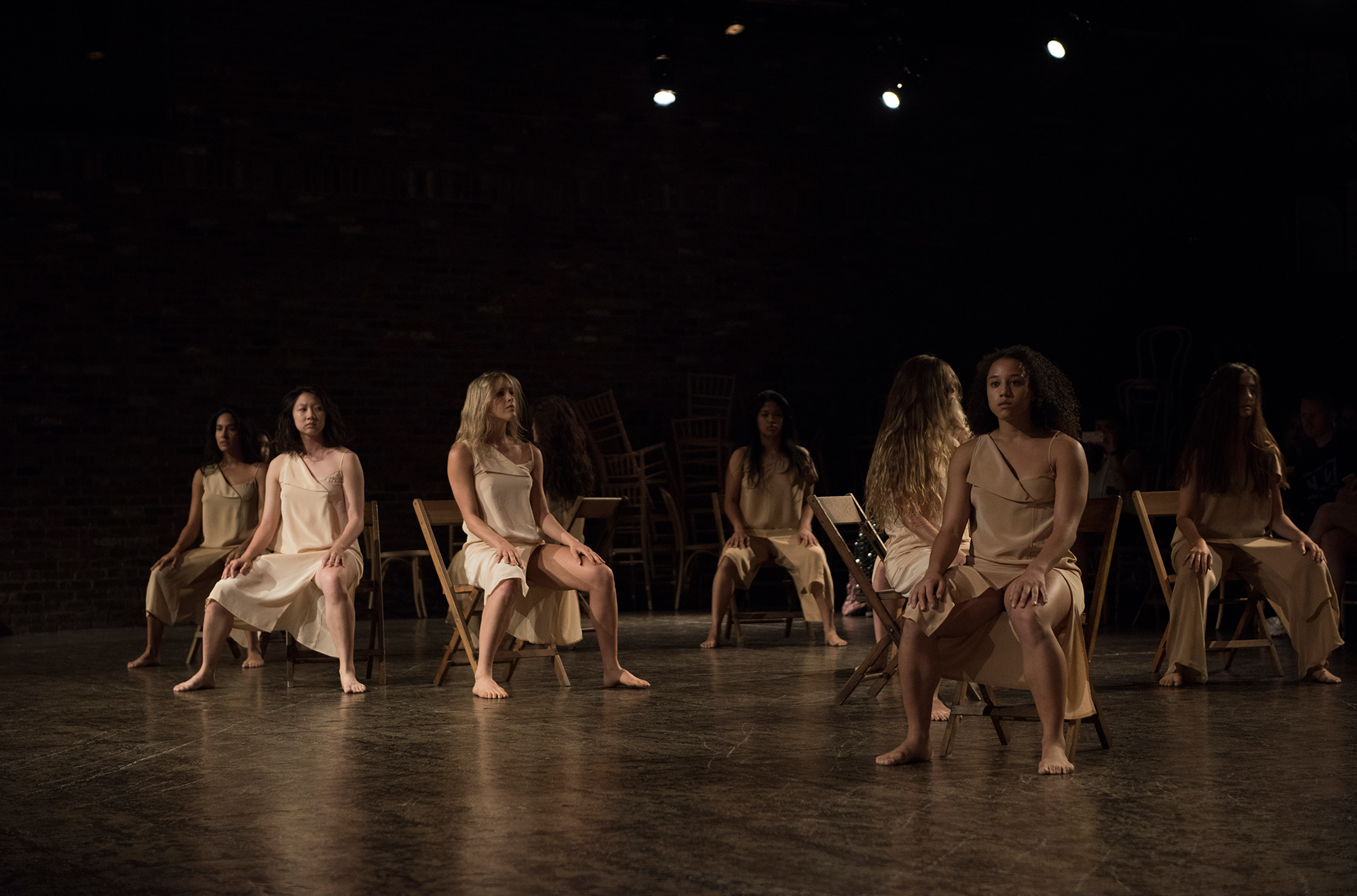 Phelan Spring 2017 Ready-to-Wear / Photo: Courtesy of Phelan
One interesting sweep in the other direction was Amanda Phelan's modern dance performance-cum-show. The designer was inspired by the hyper-feminine, or "the subversive power of ultra-feminine fashion," as she told it. It's a conversation that has been explored within young design in New York in the past (Area has a real knack for celebrating heightened girlishness in tech-forward fabrications), but rarely with such an upfront approach. The clothes were powerful—micro-knit, movement-ready black-and-white meandering dresses based on a deconstructed nightgown. They had hints of Alaïa in the silhouettes.
Is gender-neutral the future of emerging American fashion, or are young designers simply channeling the zeitgeist, looking for an edge? Perhaps next season, we'll get reactions to the reaction.
0 Comment