The Spring 2017 season felt more high-speed than ever, with Burberry's instantly shoppable see-now, buy-now crusade, Tom Ford's in-season show, and a number of brands (Paco Rabanne, Area, Off-White, Alexander Wang x Adidas, Tommy Hilfiger x Gigi Hadid, and more) making elements of their collections available immediately.
But with change comes pushback, especially in an industry like fashion, where art, commerce, and history are so closely intertwined. There's been somewhat of a rebellion this season against all things digital. Designers across New York, London, Milan, and Paris chose to present in smaller spaces and slashed their audiences, leaving bloggers, Instagram stars, and even digital editors without invites. It may sound harsh, but in truth it's a natural response to the social media-fueled pressure to conform to a production cycle that promotes sales, but not creativity. This really came to a head in Paris, with Olivier Saillard's thought-provoking Sur-Exposition performance starring Tilda Swinton and Charlotte Rampling, as well as the Vogue editors' ineloquent blogger-bashing session, but we'll get to those later.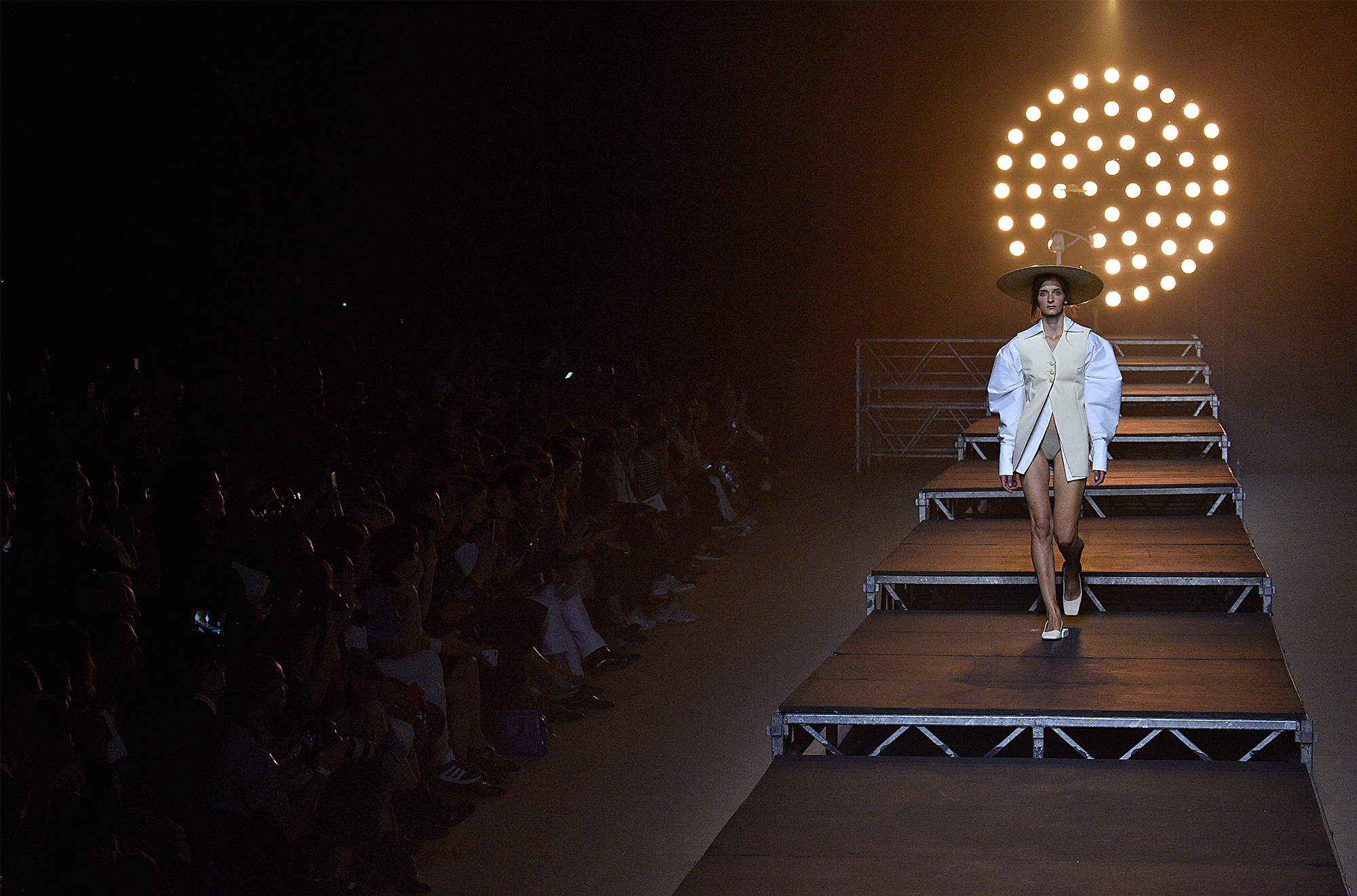 Jacquemus / Photo: firstVIEW
In New York, Jason Wu presented his Spring 2017 collection in an intimate, almost homey mid-century decorated space at Spring Studios. The entire experience was a delight, and editors—or at least this editor—truly felt they were witnessing something personal. And fashion at its best is, of course, very personal. Somewhat interestingly, however, Wu incorporated see-now, buy-now, as well as social media broadcasting, in his Boss show. "Boss is a big brand with over 1,000 stores around the world," Wu told Fashion Unfiltered. "We have the capability to offer [see-now, buy-now] to our customers. With all the media—a 360-degree angle around the show—there's so much attention, and we feel it's important for something to correspond to it." That something was a new handbag. And that's a good point Wu makes—see-now, buy-now works for massive brands like Boss and Burberry. It doesn't for smaller lines like his eponymous label, and those brands shouldn't feel the need to conform to a model that could easily put them out of business.
Sophie Theallet, meanwhile, skipped a show all together, opting for one-on-one studio appointments instead. "She needs to focus on her craft instead of thinking how she can impress [on social media]," noted her husband and her company's CEO, Steve Francoeur. Theallet herself added, "I love the excitement of Instagram and all these things, but that's not reality. There needs to be substance. And right now, we're missing the soul—we're missing the refinement."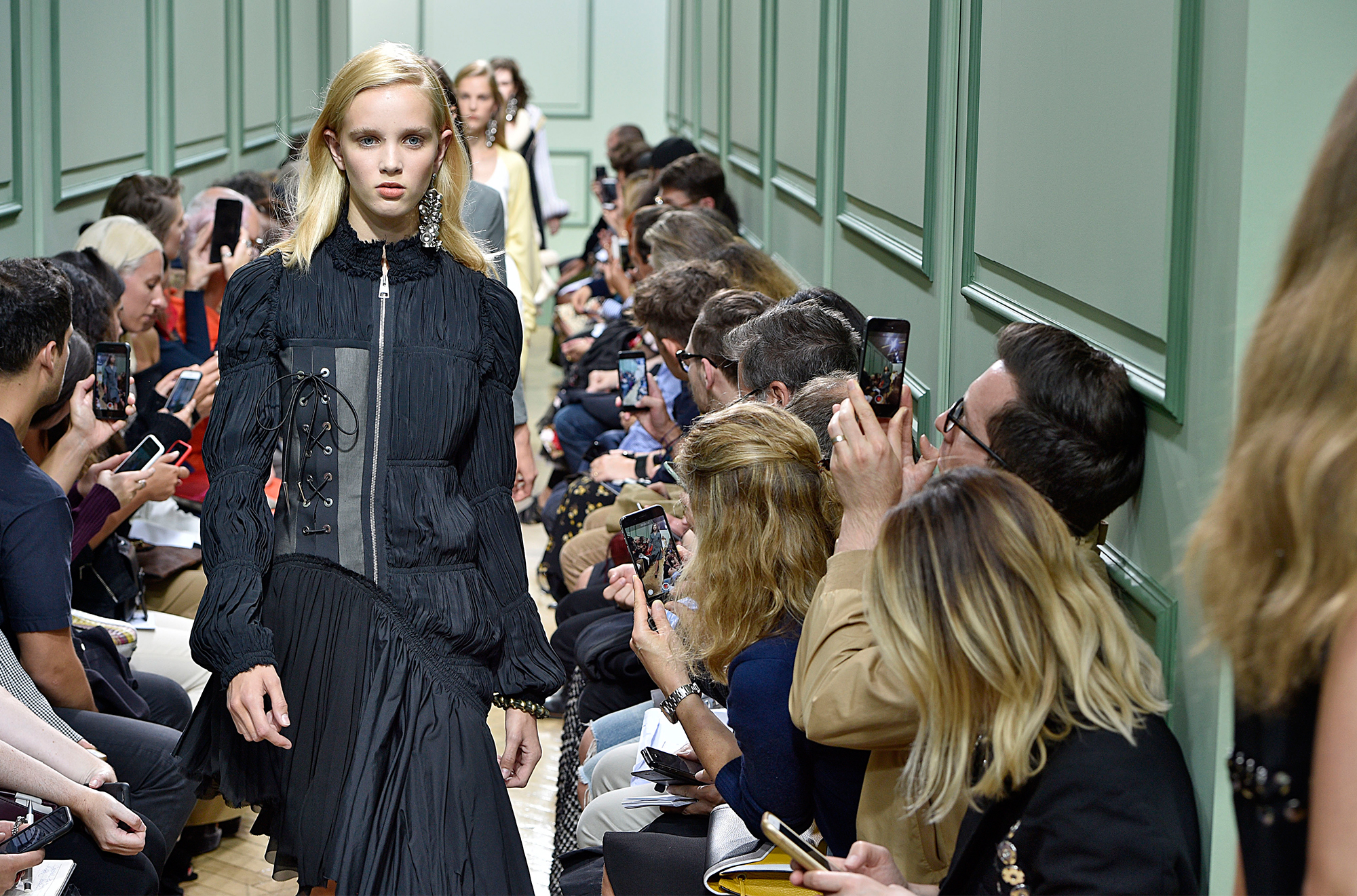 J.W.Anderson / Photo: firstVIEW
Elsewhere, the rebellion was somewhat less overt, with designers looking to simpler times for inspiration. Simone Rocha imagined her Spring woman on a farm, noting that she wanted to bring her somewhere "pure." Simon Porte Jacquemus did the same, citing Provence and Impressionist painters as the influences behind his earthy Spring outing. Jonathan Anderson focused on relics this season, designing Henry VIII-inspired clothes in organic cottons, while Erdem Moralioglu proposed relics of his own, and sent elaborate garments born out of a 17th-century shipwreck down his London runway.Christopher Kane not only channeled wartime women for his 10th anniversary lineup, but also thumbed through his archive to assemble a print of old Polaroids, fabric swatches, and, well, memories. The designer, who has previously noted that see-now, buy-now is not for him, also revealed that he pulls out his Central Saint Martins graduate collection every time he starts work on a new season. Indeed, there's something to be said for reflection.
Miuccia Prada explored less-complicated times both at Prada in Milan, where she considered the beauty of simplicity, and at Miu Miu in Paris, where she celebrated summers past and, in an environmentalist twist, questioned whether we'd ever be able to enjoy an unpolluted seaside again.
Always with their fingers on the pulse, Junya Watanabe and Comme des Garçons' Rei Kawakubo both touched on the immediacy of our era, the former playing with street-style tropes, and the latter diving into the concept of invisibility. Surely in a world where we put forth pseudo personas on social media, our true selves are fading quickly. In the same vein, it's becoming harder and harder to find quality clothes these days that aren't shoddily thrown together in order to create an Instagram frenzy.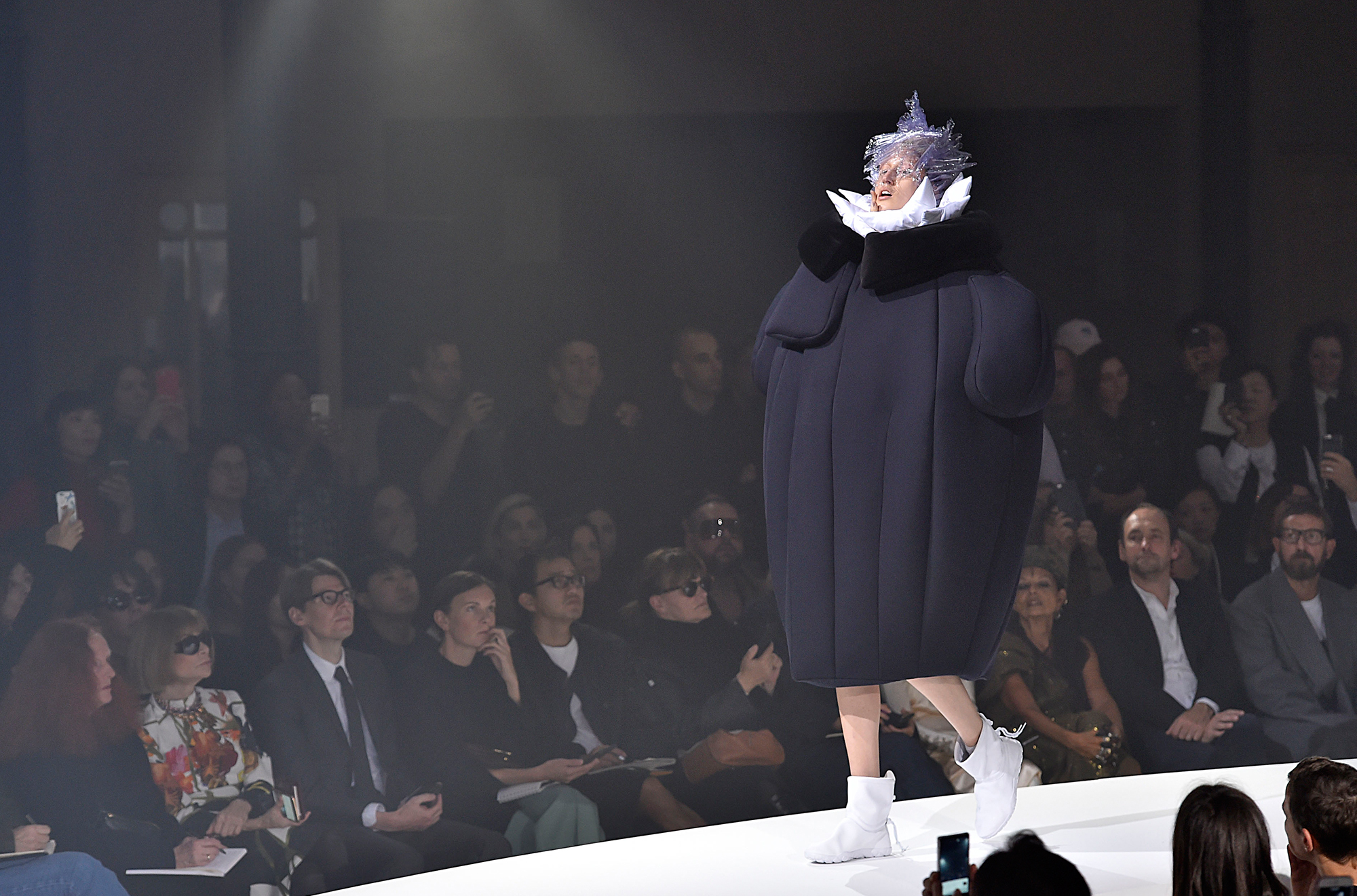 Comme des Garçons / Photo: firstVIEW
Speaking of Instagram frenzies, it was only a matter of time until the Vogue editors lashed out at bloggers, many of whom Vogue and Condé Nast have not only championed, but created. (Ahem, Bryan Boy, anyone? Remember his film series with Teen Vogue?) I don't disagree that paid peacocking in real time, for which the blogger set is responsible, is problematic. But how is that different from shoppable editorials? Brands participate in this pseudo-street style circus, lending clothes to bloggers and "influencers," whatever that means, because it sells clothes. Just like Vogue is literally selling clothes on the new Style.com. (Because that worked out so well the last time. How quickly we've forgotten what happened with Lucky.)

There is a respectful and intelligent way to address the blogger conundrum, which, like it or not, has become an integral part of our industry over the last decade. Unfortunately, the Vogue rant, particularly what was written by Alessandra Codinha (who has risen to street style fame herself), felt like a cheap shot. Why not talk about bloggers posing as journalists, and offering their readers nothing but self-serving quips? Or the fact that many have no frame of reference? (This doesn't apply to all bloggers, of course. Look at Susie Bubble—she's one of the most well-informed, successful, and insightful writers in the game.) These editors' criticisms read less like concern for the state of the industry, and more like a desperate attempt to stay relevant in an era that, for better or worse (let's be serious, it's definitely for worse), values "likes" over expert commentary. But it's difficult to sympathize when the very magazine that's complaining posts snaps of the bloggers they so detest every day on its street style pages. Not to mention it puts celebrities like the Kardashians on its cover, who, by the way, also change outfits ten times a day, get paid to do it, and live to be photographed.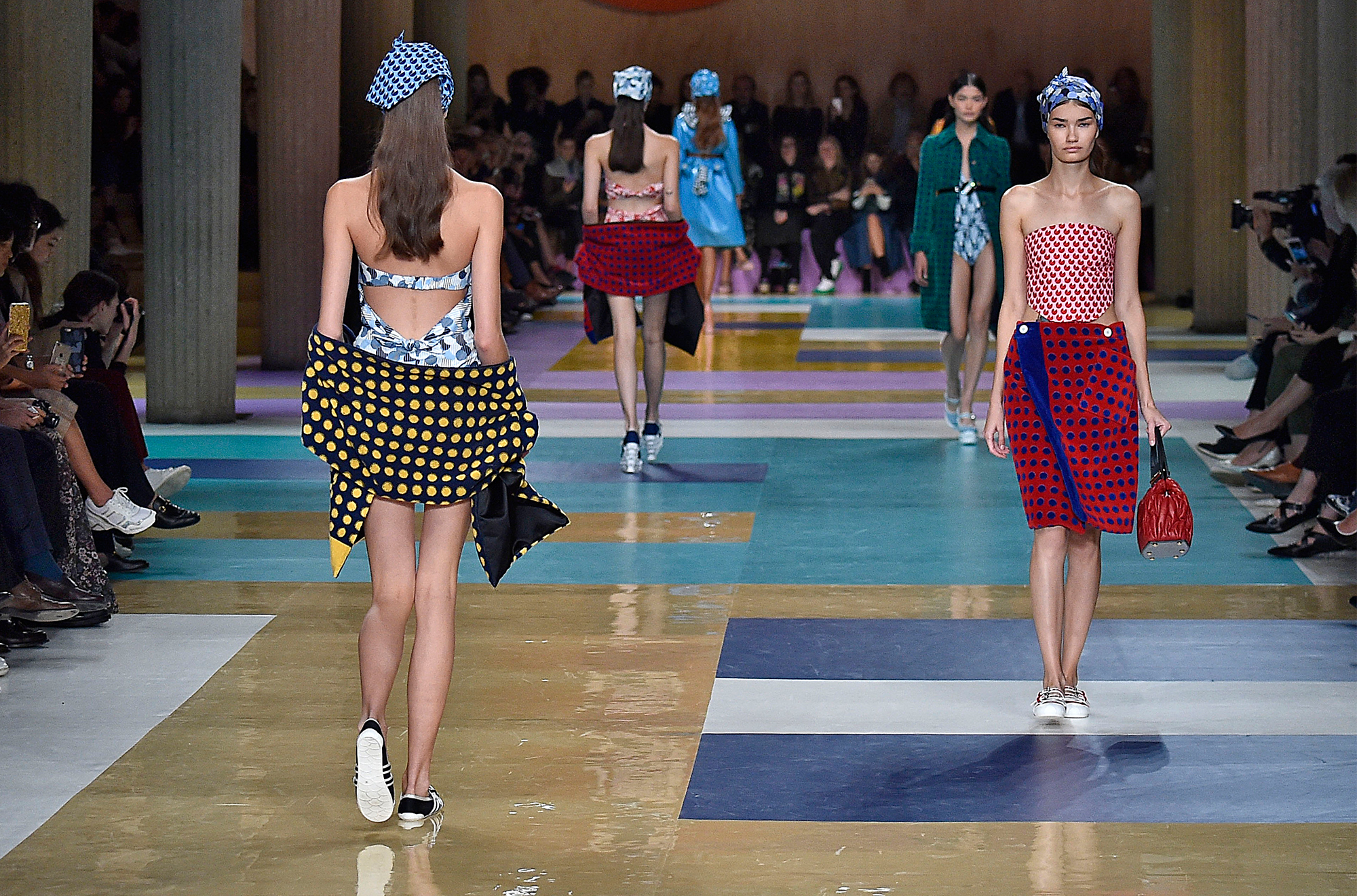 Miu Miu / Photo: firstVIEW
Which brings us to Olivier Saillard, who waged an elegant protest against the over-saturated digital fashion world and the visual fatigue brought on by our endless Instagram feeds. (….said the editor of a digital fashion magazine. I know. I see the irony of this discussion. But just hear me out.) At the Musée d'Art Moderne, the renowned curator staged Sur-Exposition, a performance starring Charlotte Rampling and his longtime collaborator, Tilda Swinton. During the show, which was made with the help of the Maison Européenne de la Photographie, Swinton and Rampling pulled out black slates that represented iconic photographs by masters including Irving Penn, Helmut Newton, and Robert Mapplethorpe, just to name a few. The pair would be overcome by emotion while staring at these "photographs," and would sometimes act out what was depicted in the original work. "After many rehearsals, we realized how much stronger it was to play with the dimensions and shapes of the photos without the [actual] photos," explained Saillard of the performance. "I think there are too many images all the time. Images and photos are part of our language, especially with your phone. So I thought it was more interesting to play with this new statement," he continued. "I still think there are a lot of very interesting and very talented photographers, but I think it's very hard to see the good photos inside [all of the noise]. So, I think to make or to realize or to create good photography is probably to not create one."
He's not wrong. There's a wealth of aesthetic crap out there that gets heralded as brilliance for absolutely no apparent reason. Everyone thinks they're a photographer. Few people are. With that in mind, it seems all anyone with talent and a point of view can do is put forth the best product possible and try to move the conversation forward.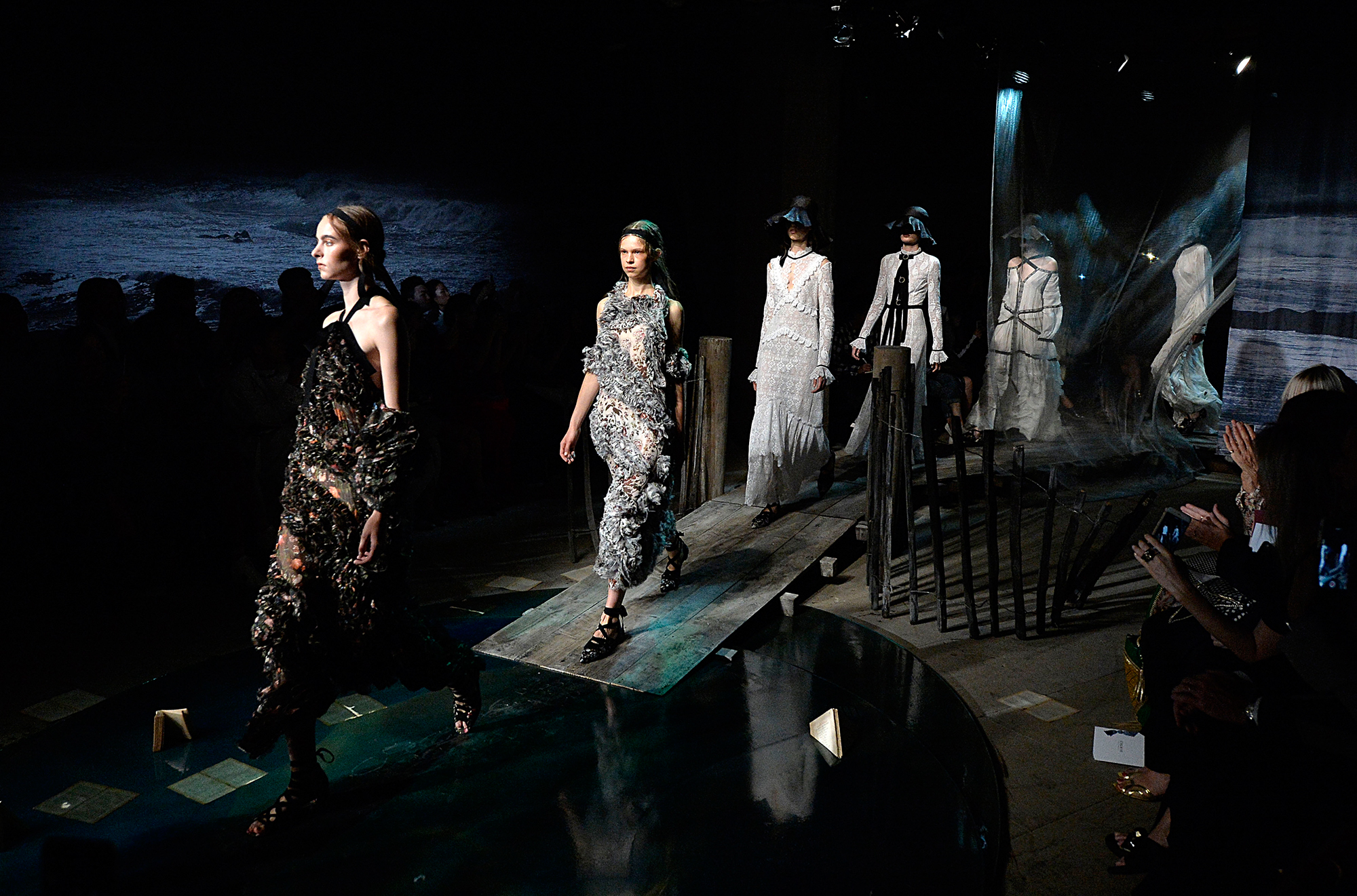 Erdem / Photo: firstVIEW
Ever the sage voice of reason, Rick Owens touched upon this while discussing his Spring collection, which he titled "Walrus." His offering was lighter than air, and featured these spectacular, fluffy, hand-tied ostrich feather capes that floated through his Palais de Tokyo space. "I've been thinking about evolution—evolution of fashion, evolution of humanity," Owens mused after his show. "And after 'Mastodon' (the name of his Fall 2016 collection), 'Walrus' sounded right. I was thinking walruses and whirlpools, and they can represent decline," he added. "I think about decline a lot. The creative act is the opposite of decline and the opposite of death, and I'm always conscious of that. Decline can have negative connotations, or a whirlpool can be a downward spiral, but maybe it's just a vortex or a portal to something else. And I like the idea of finding a positive resolution to the idea of decline. Decline is evolution. Decline is something else."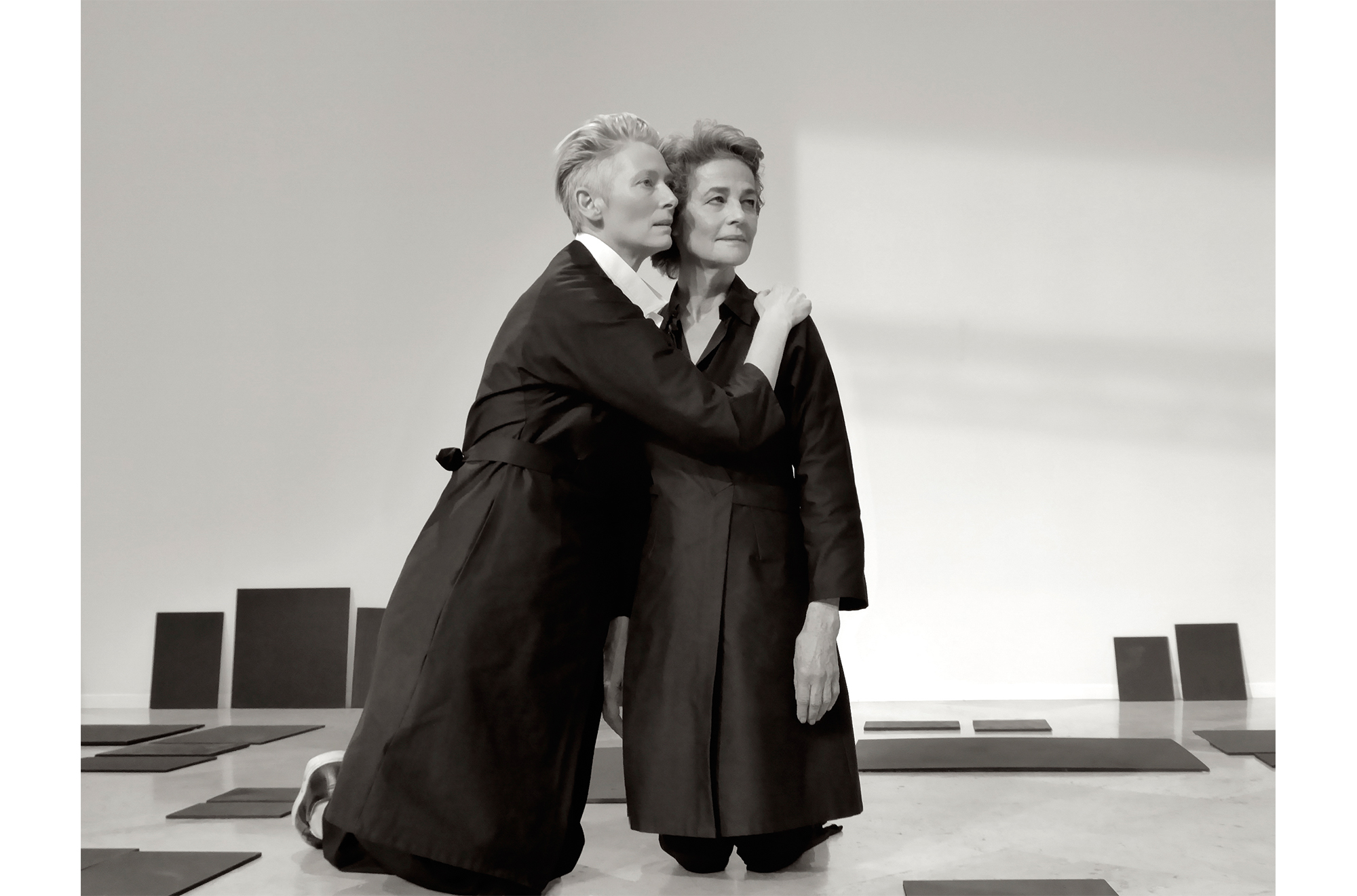 Charlotte Rampling and Tilda Swinton perform "Sur-Exposition" / Photo: Katerina Jebb
It would be nice if everyone thought a bit more like Owens. Indeed, this bizarre juncture in fashion is an opportunity for us to evolve—to discard the overhyped nonsense, accept the world in which we live, and try to make the most of it. That doesn't mean giving up or producing a sub-par product, it just means using all the resources now available to make something with meaning, value, and integrity. Like some of those brands that offer a little see-now, buy-now snippet and save the real goods for six months later, perhaps the answer is finding a balance. The fast-paced digital world isn't going anywhere, so instead of fighting against it, wouldn't it be more beneficial for the old guard to use its hard-earned knowledge and understanding to make our transitioning industry a better, most substantial place? Whether it's publishing or fashion design, no one model works for everyone—nor should it. But, as Owens put it, this is not a sad time of "decline." Rather, it's a period of endless possibility for designers, retailers, editors, and consumers alike. So let's all stop complaining, get off our asses, and embrace it.

0 Comment