London is quite the conundrum. The only thing that we could've predicted with any modicum of certainty is that it would rain, and it did, every day, which is always fun when you're running between show spaces and of course everyone looks their best soggy, against a backdrop of perpetual wet. Other than that, London was different, the first sign of the shift in the very name. After the original "London Collections: Men", which we always thought was kind of clunky, the name changed, arguably to what it should've been all along, "London Fashion Week Men's". Apparently there was an announcement last year, but no one really noticed, or took notice until midseason as social media hashtag "lcm" was dropped and #lfwm muscled in.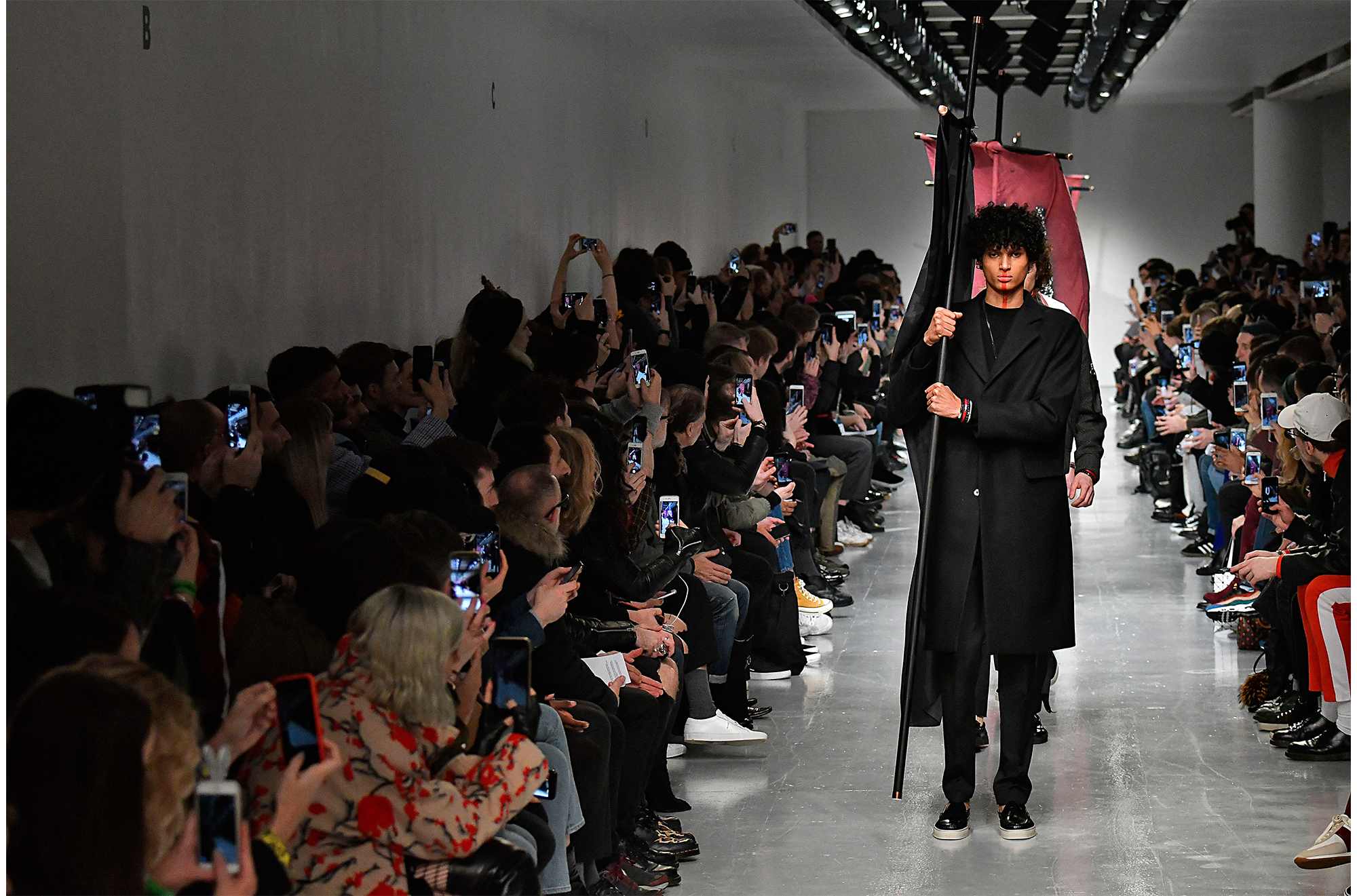 Matthew Miller Fall 2017
Photo: firstVIEW
The mystification did not end there though. The Savile Row and other tailored clothing brands, which contributed to the unique nature of the fashion calendar destination, flagged. Dunhill, Duchamp, Richard James, Hardy Amies, Thomas Pink all absent, as were the Savile Row Bespoke Association and Jermyn Street St. James's, who in previous seasons both showcased brands and retailers in their respective areas. Maybe this "casualization of menswear" has something to do with it. People aren't buying suits like they used to, but history tells us that's all cyclical, so presumably they'll be back if/when the clothing climate heats up again. For this season though, it felt like something was missing.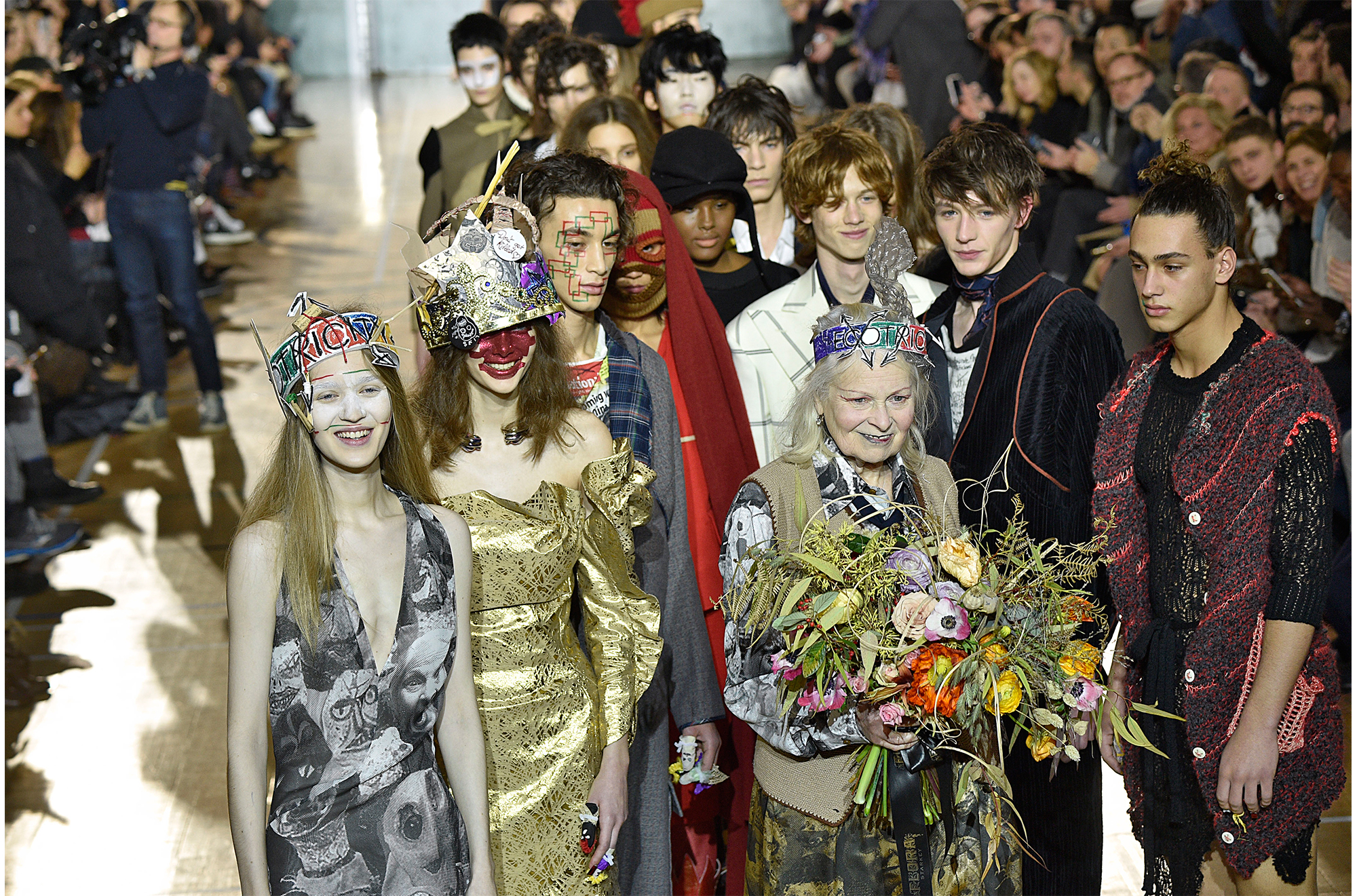 Vivienne Westwood Fall 2017
Photo: firstVIEW
The other confusion was in the collections. Some presented exactly as you'd expect. J.W.Anderson's collection was a bold and creative statement and Vivienne Westwood was rooted in a similarly rebellious sentiment to the punk movement so synonymous with the antiestablishment ethos she built her brand on. But it was newly relevant. As we head into this new year with all the political uncertainty and the unstable economic climate we find ourselves in, the collection had a fresh gravity. Many others were influenced similarly. Matthew Miller, for example, was in mourning. A largely black-on-black collection with an uncharacteristic economy of even the few flamboyancies or statement pieces he usually sends out, which, given the context and his own personal discontent with society as it stands, seemed like some sort of flagellant protest.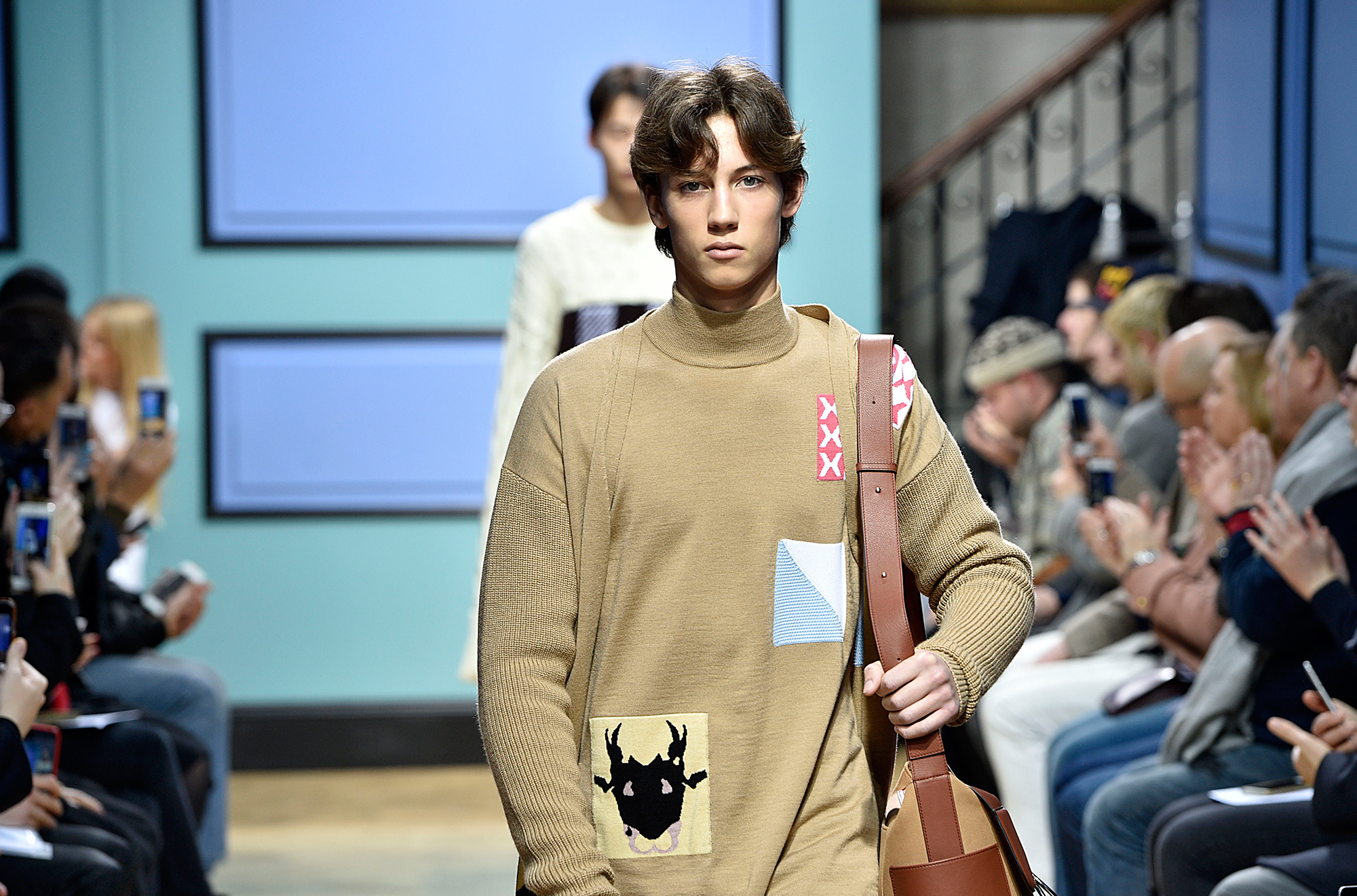 J.W.Anderson Fall 2017
Photo: firstVIEW
Finally, there were the collections that gave us less artistic expression than we might have anticipated. Many collections made explicit mention that the clothes therein were for wearing. Wearing, but of course first, selling. Christopher Shannon said "wearable, durable wardrobe staples" was the philosophy of his Fall 2017 collection. Lou Dalton was taking "it back to the core of product, selling product, getting clothes on backs," and Phoebe English presented a collection "rooted in reality and functionality." As well and good as all those things may be, fashion theater they are not. And we like theater. Craig Green sends masked, fetishized, fantastical looks down the runway, layered into oblivion, but when you see the pieces on a rack at Dover Street Market, there are entirely wearable functional options. In this age, yes, brands need to fan their economic flames and sell clothes, but let's not lose sight entirely: Fashion is first and foremost about expression; expressionless collections are not the solution.

0 Comment