This menswear season in Milan, there was really no other option. After last season's assiduous schedule and the flat-out futility of any reliance on things we in New York take for granted like taxis and transport in general, I made arrangements. I called my friend, a buyer for Prada, and asked him if he could recommend a car service that wouldn't cost a small fortune. Car service in Milan generally does, but I thought he might know someone who could do with the funds. Don't laugh, but I also considered canvassing 18-24 year olds on Tinder—for car service, I swear. I figured college kids might have cars, and do you know? If you pay the premium for Tinder you can search people in different cities...I've heard.
But my esteemed Prada person had just the answer—a friend of his, studying in Milan, who could do with a couple hundred quid a day. Bueno. He was to arrive at 8:30 a.m. and whisk me off to Diesel for an interview with creative director Andreas Melbostad before the show started. I text him at 8 saying I was on schedule and would meet him downstairs. I had my laptop, my industrial-sized battery pack, my DLSR, lenses, phone charger, external hard drive, camera battery charger, and every cable anyone anywhere could ever possibly need. I was ready to set up shop in that vehicle like secret service on a stakeout. But silence. I text again 10 minutes later and still no response. At 8:25 a.m. I rang and the call just dropped. Dropped! I called my Prada man who tried too, and also had no luck, at which point I was forced to abandon all hope of surviving Milan fashion week intact and brave the deadly transit jungle that is that most stylish of Italian cities.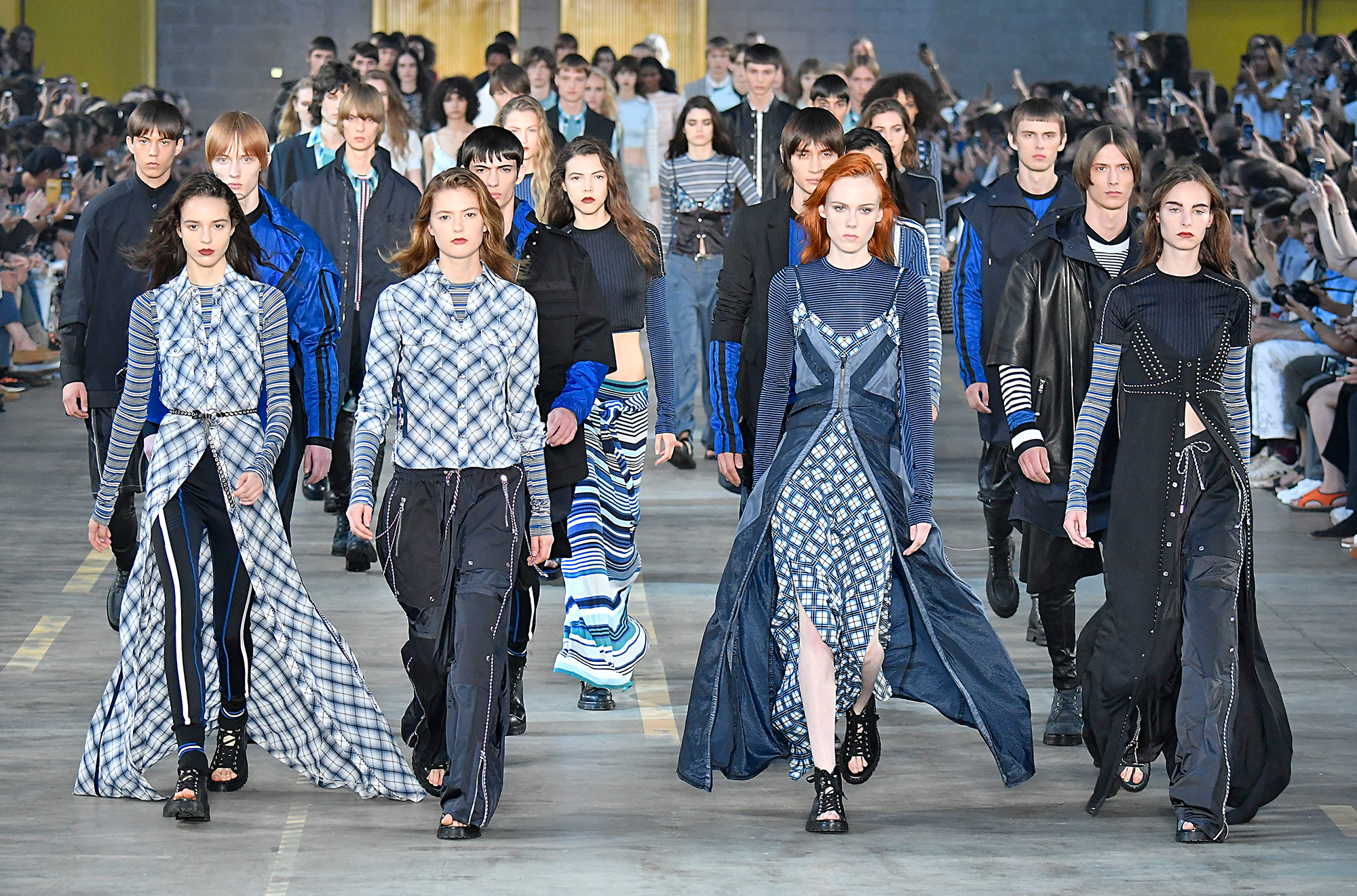 Diesel Black Gold
Photo: firstVIEW
As my luck would have it, there was a transport strike that started that very day. What are the chances? Actually, quite high. In Italy, some union or other is always (always) either on or organizing a strike. But, lucky me, today it was the trains and the buses. I googled the nearest hotel and ran inside to ask if they could order me a cab. They tried two different services and both were busy because, obviously, strike. That hasn't happened to me before. The hotel trick is like a magic island in an ocean of DOT despair. But alas, I was still lost at sea. I ran back outside—it was 9:45—and called Diesel to say I would not make our interview. The head of PR is a champ and she told me to take a breath—we could do the interview post-show. I almost cried. "But you are going to make the show?" she asked, and I reached deep to find a new inner strength (I hadn't even had coffee). I saw a taxi—well-known for ignoring everyone, much to the confusion of hailers, and, one must assume, their bank balances—and all but hurled myself across his car bonnet. "Scuza! Per favore!" I implored. He looked at me like I was mad, like I could just as easily have stopped him had I only extended a simple pinkie. Liar. He waved me in, and like some cop car chase, I shouted, "Via Giacomo Watt! Andiamo!" and thrust my pointed finger in a forward direction for added emphasis. He looked at me like I was mad again, executed a three-point turn, and drove unhurriedly in the other direction. Ten minutes after the scheduled start time, we tuned onto the street, but with every other editor's car crammed in, there was no getting through. "It's about to start," my editor friend texted me, and I was off! Of course I was wearing those Gucci slides (not the ones with fur, no) but they are barely to be walked in, let alone sprinted in. I pulled them off like a woman in high heels in some rom-com who's about to miss the man of her dreams, and I ran, barefoot, to the show. They ushered me quickly through the gate and I just had time to throw them back on and compose myself for a single second before I walked into the space and took my seat.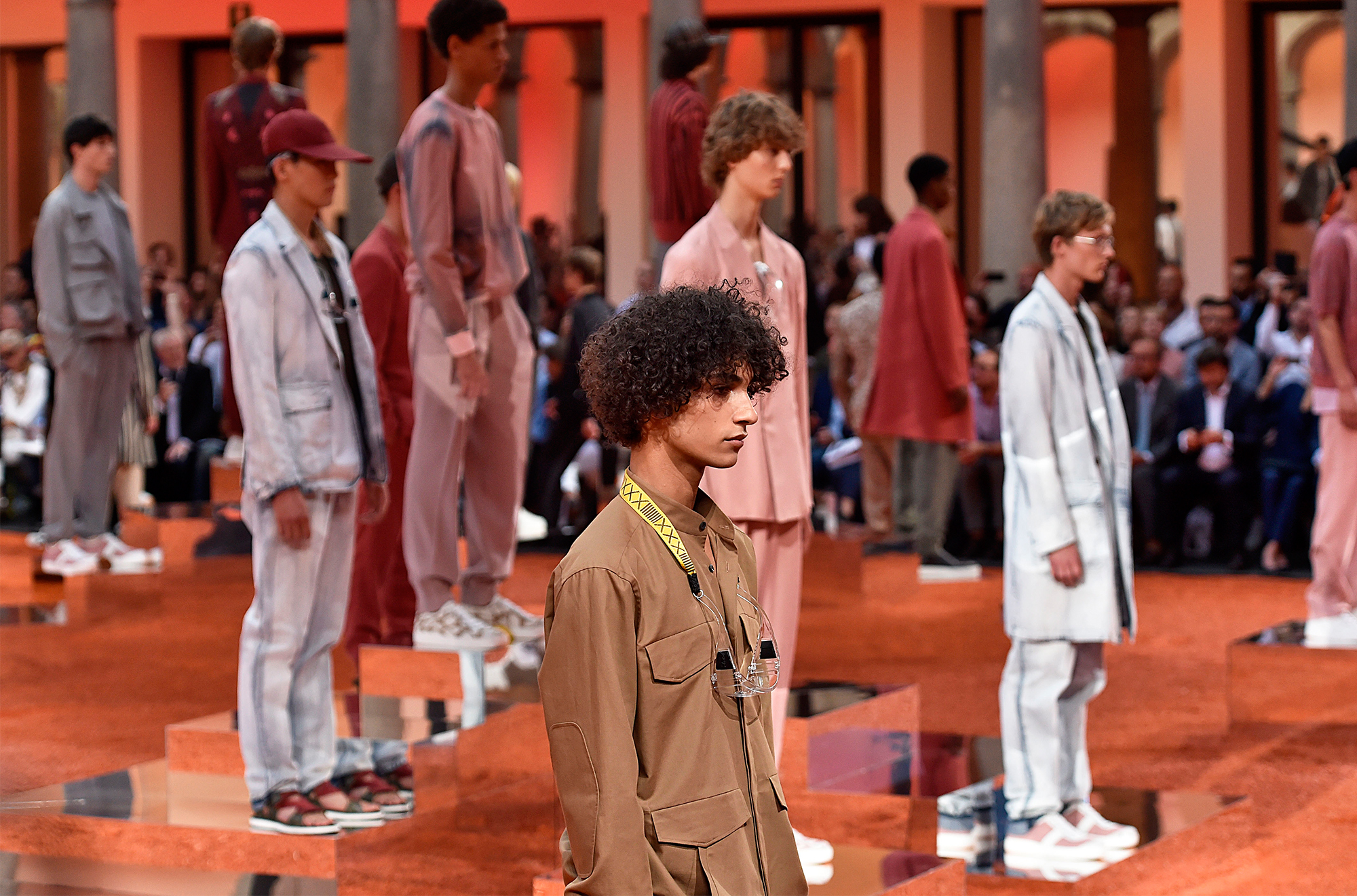 Ermenegildo Zegna
Photo: firstVIEW
It was worth it. The collection was wonderful, different from Melbostad's past offerings, with a sporty performance influence that, having spent the last hour sweating in an inner city, I could embrace emotionally, entirely.
Sporty elements have been emerging increasingly in collections for the last few years. At this point, almost every collection represents it to one degree or another, and as a begrudgingly active editor who would prefer to keep exercise confined to the gym or pre-arranged outdoor activities, I do appreciate the appeal of clothes that can accommodate an active lifestyle.
There are brands like Z Zegna, who've been championing the athleisure/athluxury scene almost since it started, or even before—a not-unimpressive accolade, considering the glacial pace of change with which we in the U.S. associate Italian brands, not least family-run ones. Folding the prescient Zegna Sport line into the more youth-focused diffusion line, Z Zegna, was a sensible move for sure, and now, even the house's more elevated collection, Ermenegildo Zegna Couture, has a sprinkle of activewear—tank tops and tracksuit jackets, or elasticated ankles on suit-style pants. Almost all of Prada's pants this season were active-inspired, and coupled with tiny nylon sport shorts and futuristic sneakers, this was certainly a more sport-centric collection for Miuccia, too. No. 21, Fendi, Ports 1961, and MSGM showed retro-style track jackets, and there were collections like Marcelo Burlon's, for whom activewear played a major part—sweatpants, basketball shorts, and hoodies. Dolce & Gabbana showed baseball jerseys and basketball-style sets.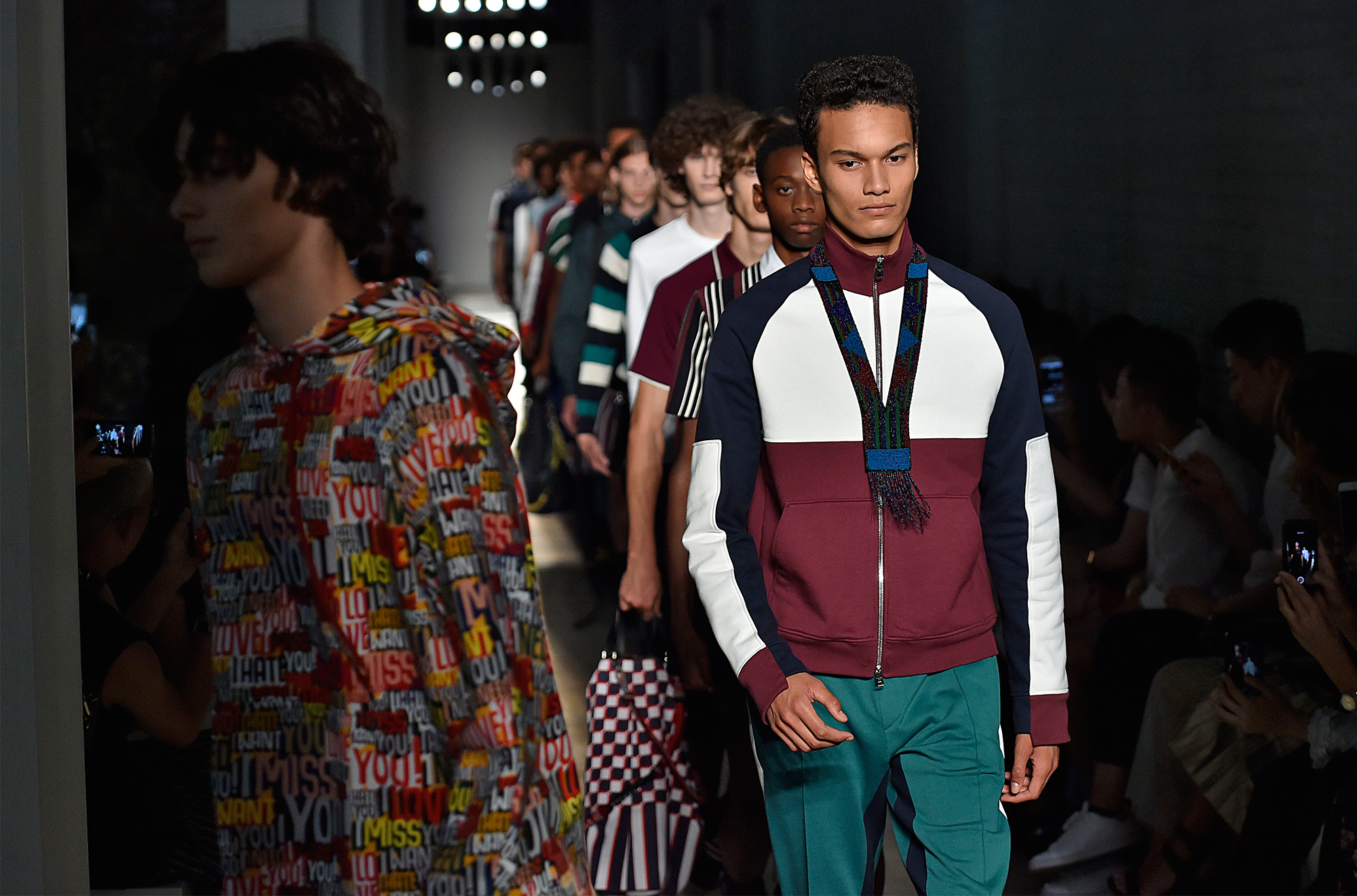 Ports 1961
Photo: firstVIEW
There were brands that continued to mostly eschew this active move—Canali, Ferragamo, Etro, and Giorgio Armani, for example—but this is Italy, global center of suiting excellence. In fact, if we ever make contact with extraterrestrials, chances are they will abandon whatever suits they have on their own planet in favor of ones stitched in Italy. While it is well-known as a nation slow to embrace change, stuck in its ways for centuries at a time, the needle, it is a-moving, and while Nike might have a monopoly on sporting goods, they had better beware. The Italians might just do it.

0 Comment