"Haute Couture is about making dreams," said Maria Grazia Chiuri at the lavish, Alice in Wonderland-style after fete for her Dior Haute Couture debut. "I think this party and also the show helped give us a dream."

Indeed, Haute Couture—with its decadence, luxury, and sparkling fanfare—is the stuff dreams are made of. And during the Spring 2017 season, designers gave us a lot to fantasize about. However, it was quite a shock coming off the menswear shows—which were strongly rooted in reality and the current social and political climate (see Comme des Garçons and Vetements, the latter of which presented both men's and women's during the Couture week)—and diving into Couture, which seemingly lives in an alternative reality where all that matters are crystals and ruffles.
To be sure, there were a number of collections born out of that universe, inhabited almost exclusively by royalty, oligarchs' families, celebrities, and their stylists. Giambattista Valli, for example, showed a collection full of billowing trains, gargantuan ball gowns, and feminine florals that conjured a prim and proper princess from an earlier time. And that's what his clients have come to expect from him.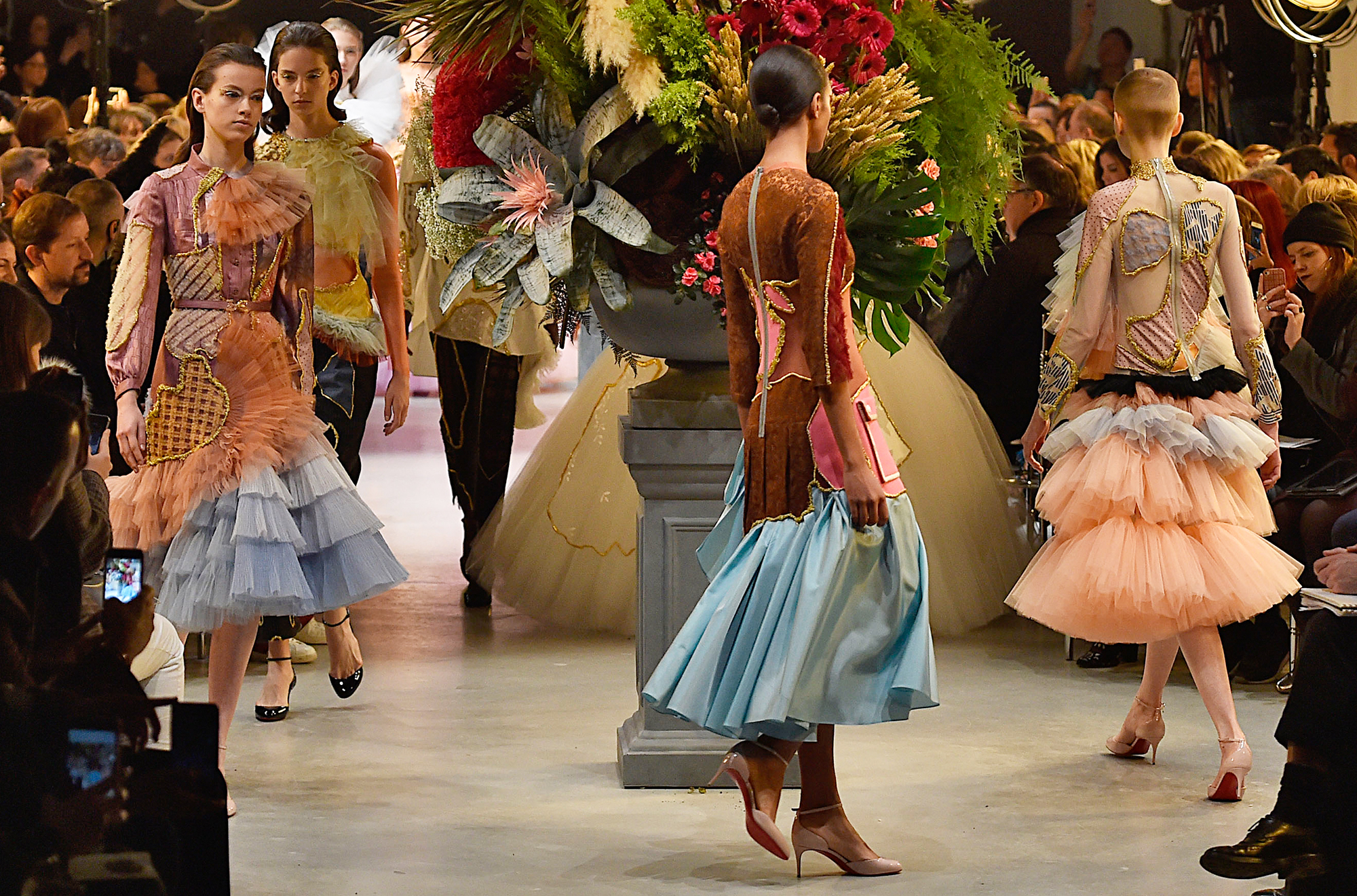 Viktor & Rolf
Photo: firstVIEW
At Dior, Chiuri aimed to put forth a collection that straddled the abovementioned dream and reality, but, save the opening black Bar silhouettes, her ethereal gowns felt more fairy princess than forward-thinking modern woman—all that despite that "We Should All Be Feminists," tee from her ready-to-wear debut. For her bow, however, Chiuri walked out wearing jeans and a blazer. No doubt she has big shoes to fill in a job that is so steeped in history—it must border on terrifying. But she would do well to consider her own liberated aesthetic when designing for the Dior woman, Haute Couture client or otherwise.
But that begs the question: Does couture need to be forward-thinking? Or is it a craft so deeply rooted in tradition that its product must adhere to less evolved feminine ideals? For instance, Valli's gowns were breathtakingly beautiful, but they didn't seem to afford the wearer much freedom.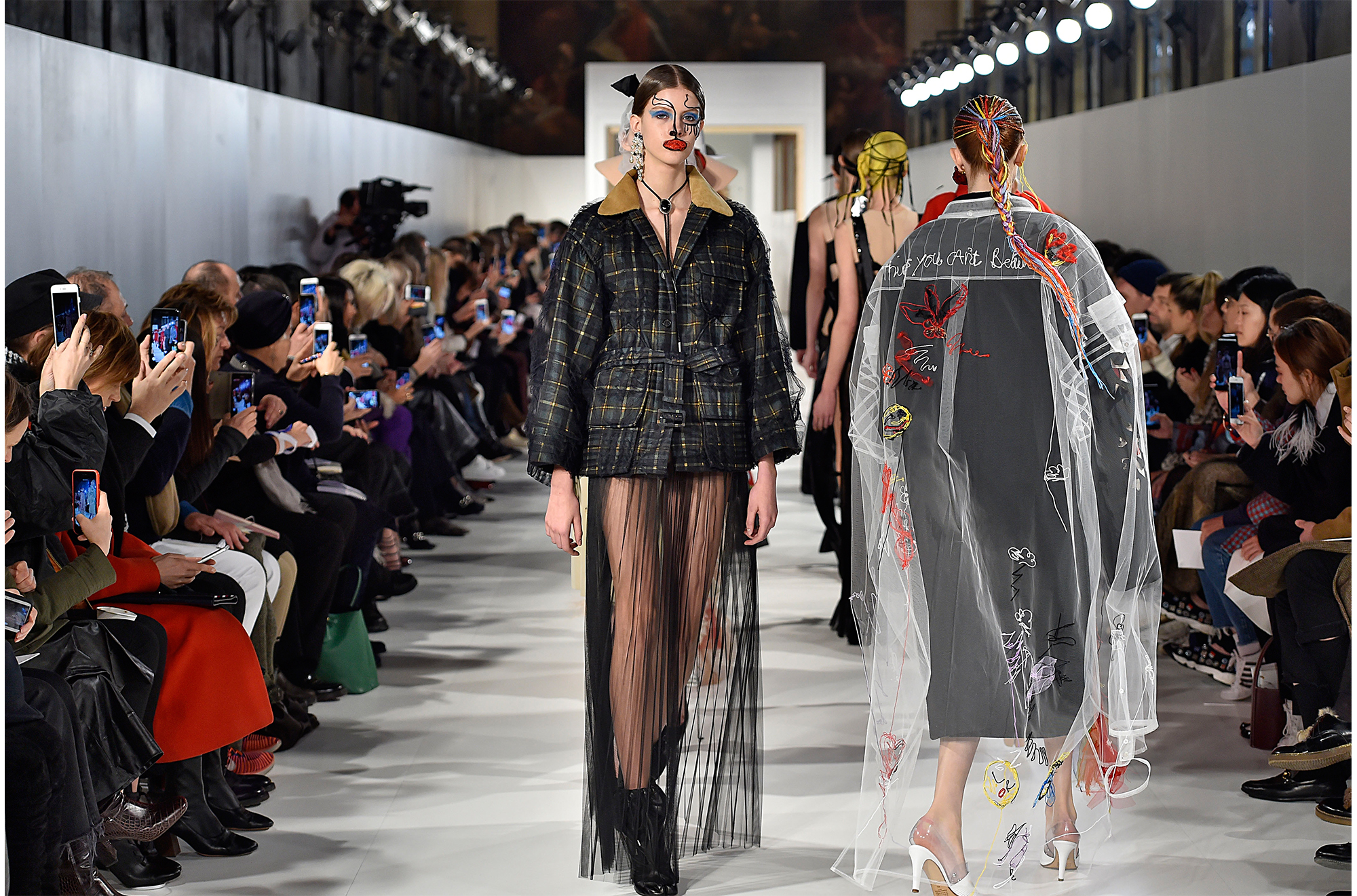 Maison Margiela
Photo: firstVIEW
That was not the case at Schiaparelli, where Bertrand Guyon liberated the female form while simultaneously adorning it in the most intricate finery. He used a quote from Elsa Schiaparelli's memoir, A Shocking Life, in his show notes: "The more the body is respected, the better the dress acquires vitality." He clearly absorbed that sentiment, as his surrealist, chinoiserie-inspired designs seemed to dance on the models' bodies. And his clothes looked like so much fun to wear! Who wouldn't have the time of her life in a chiffon gown with a keyhole cutout that swished around the body with each step? Ditto for a suit whose jacket was an ode to Schiaparelli's iconic 1937 face dress. It came with eyelashes that jumped off the fabric. It was brilliantly executed—and such a hoot!

To wit, Chanel's Karl Lagerfeld offered up a collection infused with such fantasy that it briefly made me forget about Donald Trump's furious slew of frightening executive orders. Lagerfeld proposed the kind of dream that beautifully balances past and present, with immaculate clothes for a wide range of clients (yes, there were tweed suits, but there were also disco-ball gowns trimmed in ostrich plums that conjured candy clouds). It was the kind of collection that celebrated femininity without restricting it.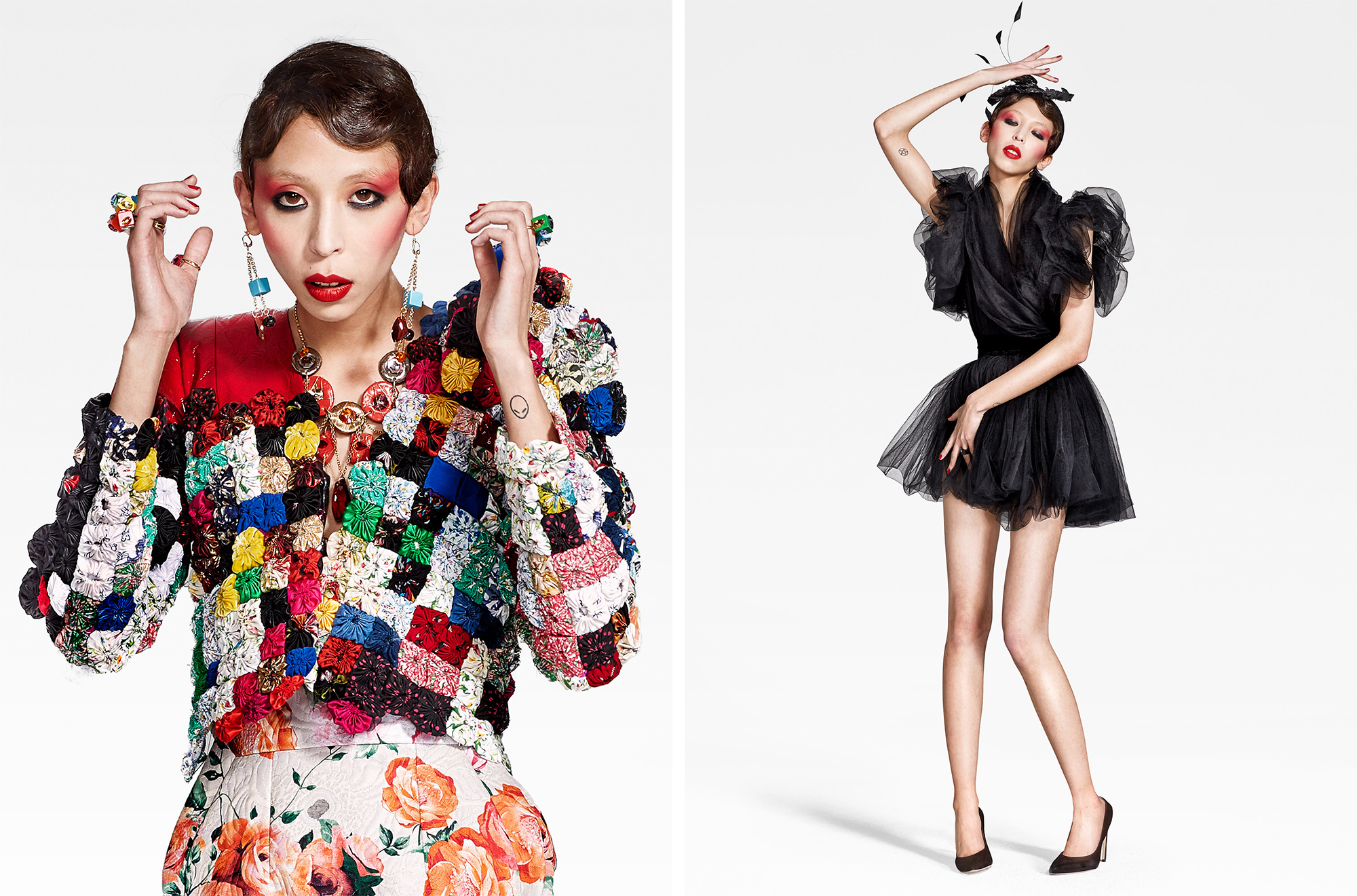 Ronald van der Kemp
Photos: Courtesy of Ronald van der Kemp
Iris van Herpen and Maison Margiela's John Galliano, meanwhile, are in two realms of artistry all their own, the former furthering her mind-boggling explorations of alternate construction, and the latter putting forth a combination of elegance, craftsmanship, and drama that reminded many editors why we love fashion so much in the first place.

But the two collections that struck me as most innovative were those of Viktor & Rolf and Ronald van der Kemp, both of whom used discarded fabrics or vintage garments to create their spectacular couture confections.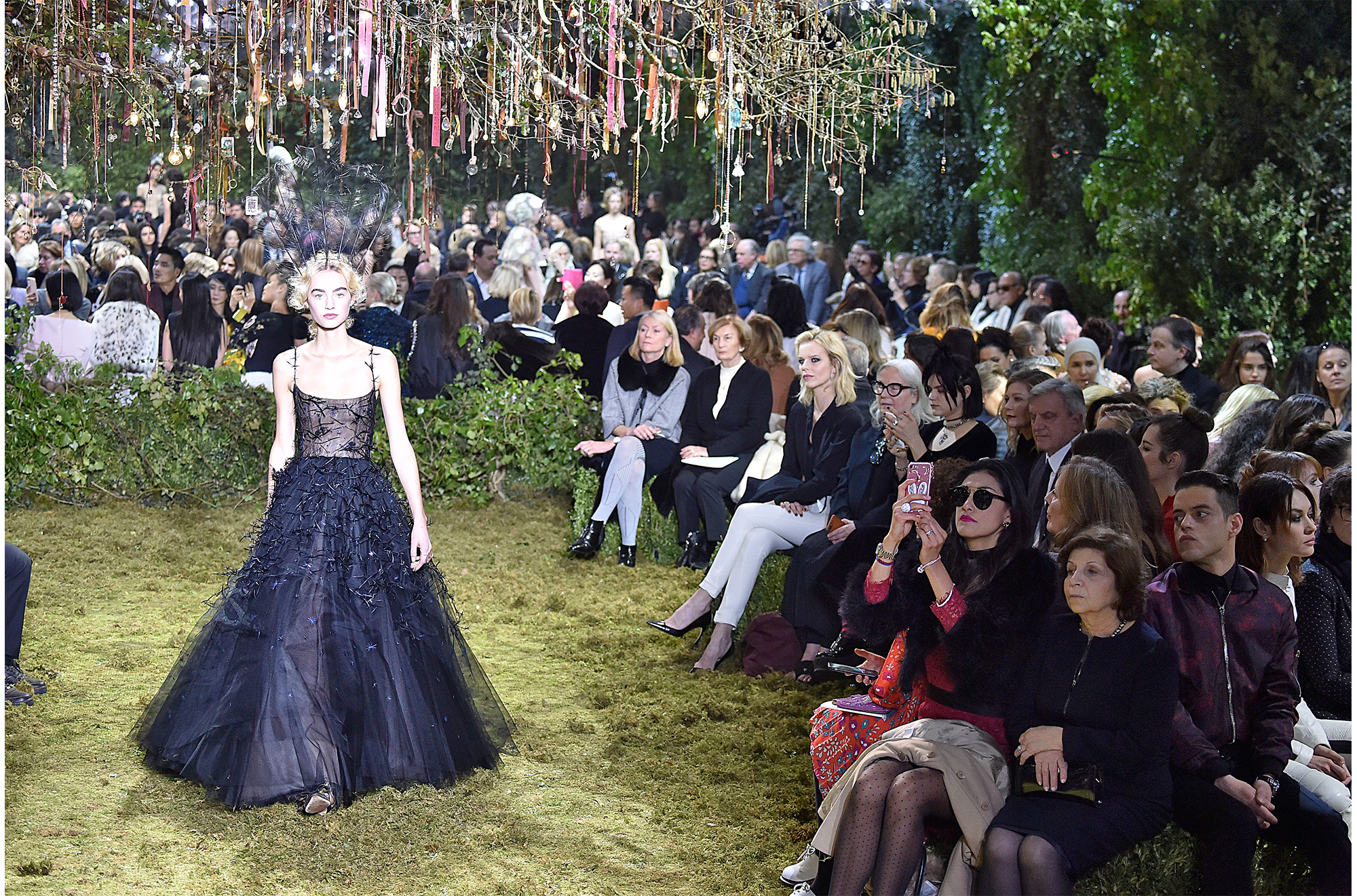 Dior
Photo: firstVIEW
Viktor Horsting and Rolf Snoeren built off their conscious couture concept. Having introduced this focus last season, the pair took often damaged eveningwear dating from the 1930s to the 1980s, deconstructed it, and gave it new life in vibrant, joyful wares that inspired gasps as they walked down the runway. Similarly, van der Kemp has built his entire demi-couture range off the concept of upcycling old fabrics, creating vivacious, tactile clothes from what many would consider scraps or even garbage. In fact, he constructed a genius hat out of an actual garbage bag. "This is the future of fashion," he said while walking me through his collection. "This is a real love for clothes, not to throw-away clothes, not too many clothes a year. Every single piece is really worked to the bone. So much is thrown away now, and I'm very against that."

Unlike the men's collections, which had somewhat of a doom-and-gloom aura to them, these two couture collections commented on our current climate in an uplifting manner. What's more is that they propose a solution—and an haute one at that. So sure, there's a place for those frilly dresses and cumbersome gowns, but at the end of the day, couture is, as Chiuri said, about a dream. It's about inspiration. And nothing is more inspiring than a collection that moves things forward.
0 Comment