Over the course of his career, French art director Fabien Baron has come to stand alone. He worked with Calvin Klein for 20 years, helping to define the brand's identity, beginning with the now iconic and still controversial campaign featuring a young and then-unknown Kate Moss straddling Marky Mark. He art directed Madonna's Sex book, and shaped the visual language of Balenciaga, Dior, Valentino, and others. Years at Vogue Italia under Franca Sozzani, Harper's Bazaar with Liz Tilberis, Vogue Paris, and now, Interview, gave Baron a space to develop a vision outside of brand identity. Baron's signature style—elegant typeface over vast expanses of white—has come to dominate the mainstream.

Baron's continued influence and success puts him in a unique position, allowing him to understand the evolution of our industry—one that continues to blur the lines of art and commerce—better than most. We recently dialed up Baron to talk Maria Grazia Chiuri's new Dior, the zeitgeist, and the meaning of luxury in the social media age.
Ashley W. Simpson: Tell us about working with Maria Grazia Chiuri and the new Dior.
Fabien Baron: Number one, I knew her from before, so I was really happy when she ended up at Dior. I really like her—she's really sweet—and I really enjoy working with her. I think she has a very strong opinion about what she wants, but she leaves enough room for me to interpret a vision. It's a very, very nice collaboration.
AWS: What was the concept for this latest Dior campaign with Jennifer Lawrence?
FB: She wanted Jennifer to be closer to who she is as a person. She wanted Jennifer to be personal. She wanted it more relaxed—easier—and she wanted a little bit less than what we had done before. Less formal, and more approachable and easygoing. And I have to say, I think we succeeded in doing that. I feel like when Maria Grazia does something, she has a broad stroke. She's very approachable as a person. She's very friendly. I think that shows in her work and it shows in what she's trying to do at Dior.
AWS: If you look back over the years, are there any jobs that feel really special or that stand out?
FB: Well, my years at the magazines have always been something—I think they're pure. Like, working with Franca Sozzani, working with Liz Tilberis was something I really enjoyed. But also, thinking about working with advertising—20 years with Calvin Klein was something I really enjoyed. I really get to know a company and to be part of a company and understand the DNA in a deep way. I get to understand where the company can go and not go and how to maneuver from that, especially with Calvin. I really like his energy. I like his approach to things. I like that directness and that non-bullshit and that go-for-it and that risk-taking and that sense of controversy.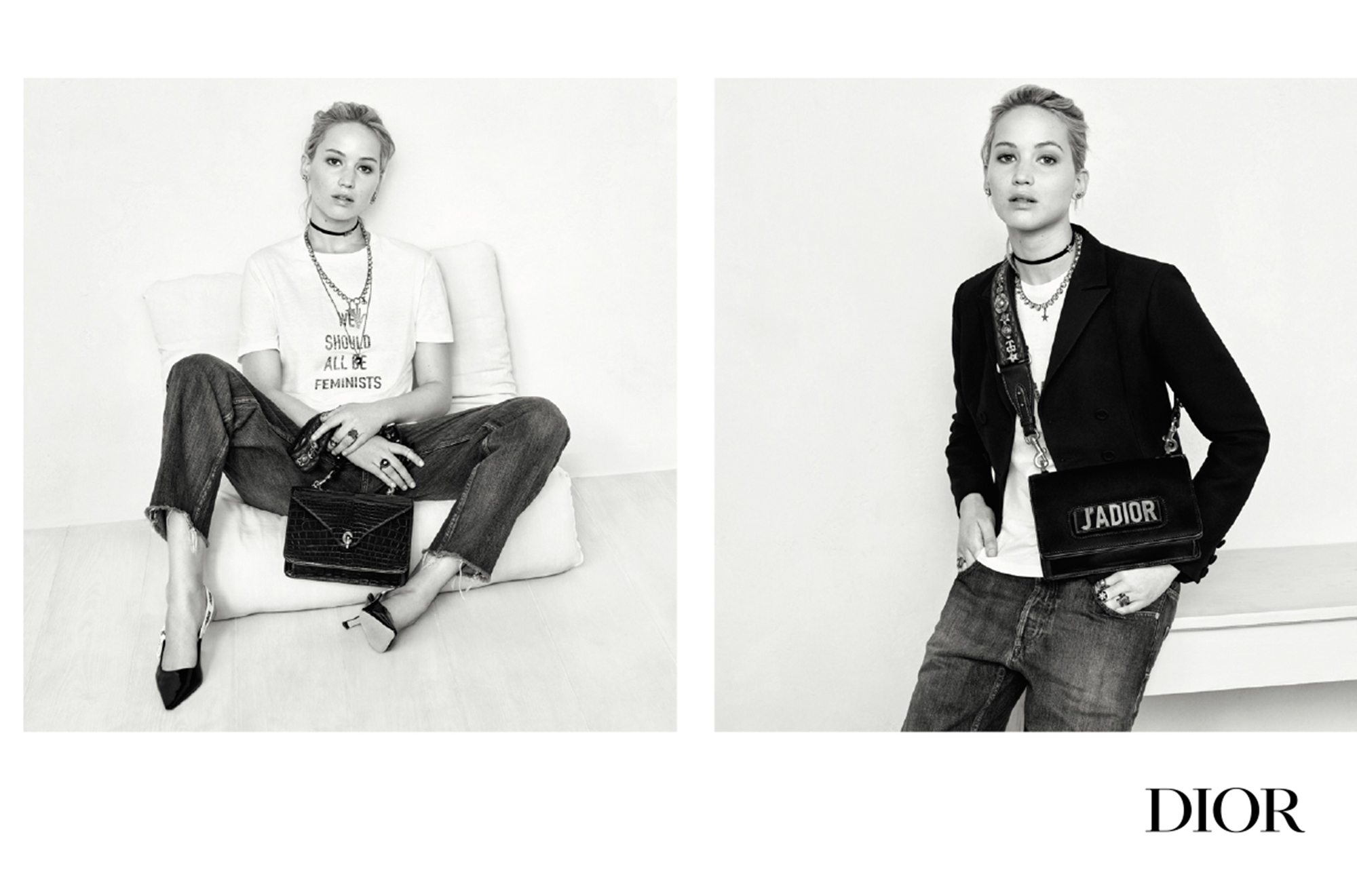 Photo: Brigitte Lacombe
AWS: When you were making those early campaigns with Klein, did it feel like you were doing something provocative?
FB: What I remember is while we were doing it, it felt like we were doing something that would be part of a legacy and would be sitting nicely within the history of the brand. Everything we were doing we took very seriously. CK1, for example—I remember working on that and inventing that product with him. It was really something amazing because I knew that the concept was so extreme for a fragrance. I felt like, oh, this is going to be important. When I was doing Bazaar, I felt like it was an important moment. When I was working with Calvin, I felt like it was an important moment. When I did the Madonna Sex book, I felt it was an important book. I felt like it was something that would mean something and say something for the time that we were living in back then.
AWS: And it creates change and re-contextualizes how we think about gender, sex, and culture.
FB: Yes, so it's nice to feel like you're part of creating the markers of modern communication and society—to feel that you're actually shaping that or adding a little piece of the puzzle. It's always a nice feeling. I really enjoy that.
AWS: How do you see our current fashion and industry culture? How do you see it having changed?
FB: Well, it's definitely changed a lot. A lot, a lot, a lot. Fashion 20 years ago was reserved for a very sophisticated crowd. Today, fashion and making fashion, and being a part of the fashion industry have become more accessible. I think the tools and the technology that surround our life have permitted that to happen. Just the phone—Instagram, digital. The digital experience, for example, has been changing the landscape and the way fashion functions today.
The product itself has also changed. High fashion and high street, they meet in the middle. It's a strange contradiction. All the luxury brands want to get close to youth and pop culture. Now, they use pop culture to deliver their message. And you have high-street companies using the high-end photographers, models, and techniques of product design like luxury brands are. It's interesting how the high street is trying to go up and luxury is trying to go down. They meet in the middle and what makes the difference, in many cases, is the price tag. And digital communication is blurring the line. When you have Kim Kardashian, Gigi Hadid, all these socialite girls—they move between this product and that product and this product and that product. They kind of blur the line even more. Everything is just like quick and throw-away. The designers just want to push, push, push, more forward, more, more, more—it may not be on point with the brand in the end. It is really difficult to navigate the fashion landscape.
AWS: No one knows what the identity is if you're constantly chasing some kind of newness or accessibility.
FB: A lot of companies are doing that.
AWS: Like, Balenciaga with the Ikea bags.
FB: Yes. You wonder—is that really luxury? The conversation is interesting. Is that what makes a difference? Because there's a logo? All these collaborations between brands are interesting as well, like Louis Vuitton with Supreme or Louis Vuitton with Jeff Koons. And you go on and on and on and on and you have all these collaborations now that make a brand interesting. And often, the DNA is not used properly. I see this a lot. It may work for the product and it might be the taste right now, but it may not be the right message you need to push as a company. I have these kinds of discussions all the time.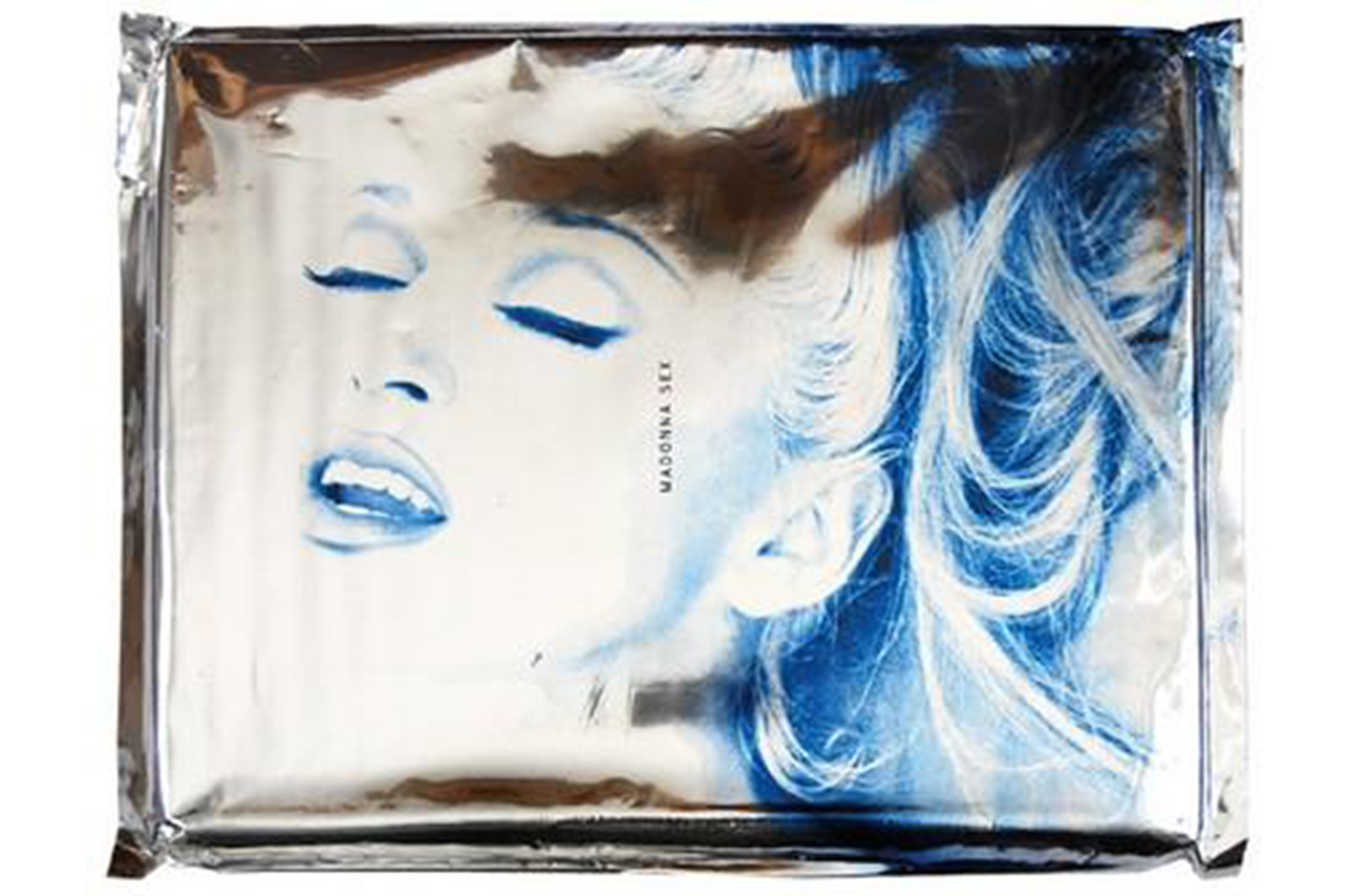 "Sex" by Madonna (1992)
Photo: Courtesy of Abe Books
AWS: If the company doesn't know who they are, nobody else will.
FB: They want to jump on digital, digital, digital. Yes, I understand the digital part, but how do you do digital for a luxury company? Do you do it the same way as H&M? Or do you do it the same way a socialite is doing it? Which way do you do it? What is going to make you different? Do you need to be there? Why do you always need to use the same type of people? Is it about likes? Is it about followers? In the long run does it hurt or does it help? Is the product really flowing out of the stores? Is that good? In the end, do you lower your vision and make it more relevant because it's what's going on anyway? All these questions are happening in everyone's minds. I don't feel like it is the strongest moment for fashion.
AWS: Do you think it's reaching a breaking point or presumably will?

FB: We have a clash of generations going on, especially because of digital. There is a huge danger there. On one hand, you have this need to be digital—for every company to have social media and to be there on those platforms and talk to the customer on that level, but with imagery that is often quite mediocre. However, you're talking to a generation that has years and years of what those brands stand for, and their very strong imagery, ingrained in its mind. Imagine, 20 years of Louis Vuitton imagery, Givenchy, Prada—any [visually] strong brand. You have in your mind 20 years of strong visuals that have been executed to the nth degree with the best hair, best models, best photographer, best location—with a very, very, very specific point of view. That's what has built brands and made them what they are today. Their message is diluted so strongly in digital because they do cheap pictures. It's ok to play that game right now because all that [strong previous] imagery is still very present in people's minds—ingrained in society, you know? But the next generation, their references will be that Instagram picture. All these visuals that have been done in the '90s, 2000s, all these great campaigns, they may as well disappear. Then, when the next generation comes in, there will be a tremendous issue if people don't continue image-building on a high level. Luxury will have disappeared, because you will just have that mediocre way of communicating.
AWS: If there's no continuity of that strong message, then it's just a historical document.
FB: Yeah, if you chop the meaning behind it, if you chop the dream behind the brand, [which can only be nurtured] by doing high-level visuals instead of foolish Instagram pictures that everyone and their mother can shoot, you end up with a problem. It's going to be really interesting to see how digital is used, how social medial is used. I see a lot of companies rushing into digital with visuals that are so mediocre. It may pay off right away, but I think ultimately it will be disastrous for the future. They will erase their DNA.
AWS: What would be your solution?
FB: What we always try to do—whatever we do—is to put [digital work] on a certain level and not lower that level. At least try to match the level of the company. So we may continue exploring it. That's the way we work when we do campaigns. We treat digital in that manner because we feel it's important to do that. You can eat in five-star restaurants, and you can also have a snack. But the snack doesn't have to be McDonald's. You can still eat snacks that are intelligent and well-done. That's the difference between luxury and non-luxury. People shouldn't forget that. That's what people pay the extra money for.
0 Comment