The 42nd season of Saturday Night Live came to a close this weekend—as did Sasheer Zamata's stint on the show (along with fellow cast members Bobby Moynihan and Vanessa Bayer). But fear not, Zamata has plenty of belly laugh-inducing material left in her arsenal and she's filling the void immediately with her provocative new stand-up special, Pizza Mind (now streaming on Seeso). From cartoons to classic sketch to a full-blown musical number about overcoming the "confines of patriarchy," Zamata pulled out all the stops for the hour-long performance, in which she touches on everything from race to gender to vagina sweat. "There are no rules," said Zamata after a recent screening of Pizza Mind at the Brooklyn Academy of Music. "They gave me money to do stuff, so I'm like, I'm going to spend it!"
Pizza Mind also comes at a time when the world undoubtedly needs some humor (because shit is getting all too real). "Comedy has always been a powerful way to change the way we think about the world," said Zamata's go-to makeup artist, Andrew Sotomayor, who created her touch up-free and indestructible look (seriously, that vampy lip does not move—which is a feat in and of itself) for the special. "If you can get someone to laugh with you about something, they might realize how absurd gender roles, stereotypes, and politics can be." The comedian undoubtedly gets her audience to think about touchy or traditionally taboo subjects that make many uncomfortable—like racism in the workplace, interracial romance, and white privilege. And for those seeking a reprieve from politics, Zamata also has you covered. "I don't want to talk about [Trump] too much because I am tired of talking about him, and I think everyone else is too, or a lot of people are," she explained. "I don't think I've changed since Trump's been elected, but I feel like the reception to what I've been saying has changed because I've been talking about this shit forever. But literally, now people are like, Yes, please! We want to talk about race and gender and sexuality! We want this!" People are thirsty to talk about it, because now it's in our face. Everything is being challenged. Our rights as humans are being challenged, so people are more interested and more open to talk about it."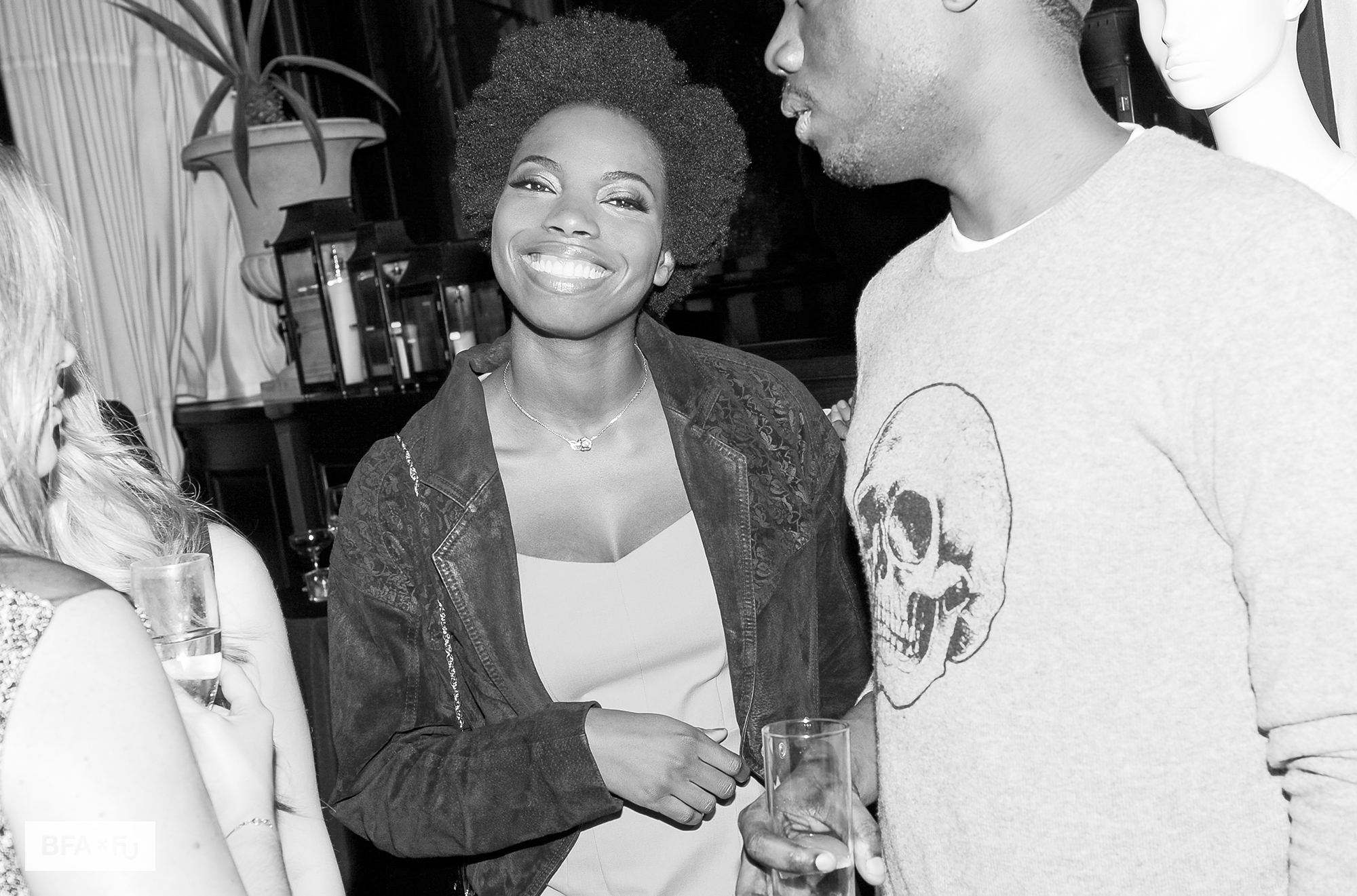 Photo: BFA.com. View more at BFA.com.
Underneath her polished and perfectly painted exterior—like her glowing skin (which comes courtesy of Giorgio Armani Fluid Sheer Highlighter in 12), expertly flushed cheeks (a combo of Tarte Airblush Maracuja Cream Blush in Poppy and Physicians Formula Bronze Booster Highlight and Contour Palette), and budge-proof lip (a deep plum from the Skin Illustrator palettes normally used for special effects)—one can't help but notice Zamata's rage. And it looks damn good on her. She unleashes what so many of us are feeling right now, particularly those who are marginalized by society. "In this special, I was also glad to see her anger!" said Sotomayor. "I don't think there's anything noble about always being chill or acting like the world is perfect. Anger is appropriate and feeling that way at times doesn't define you. There are moments where she delivers a wink and other times she just goes in and gives you a 'pizza' her mind." (As for the meaning behind that Pizza Mind title, you'll have to watch the special to find out.)
But letting it rip as a woman—specifically a black woman—wasn't always met with barrels of laughs, hour-long specials, and packed houses. Comedy has long been a field dominated and directed by men. In 2014, Zamata became the first black female cast member on SNL since Maya Rudolph left in 2007, and she was hired while the show came under fire for not being ethnically diverse. It's not exactly a new issue or a laughing matter, as Sotomayor explained after the BAM screening, referencing research from the Center for the Study of Women In Film and Television. "The sad truth is that women are severely underrepresented in the entertainment industry and there is a long way to go in terms of achieving equality. In the 2015-2016 TV season, only 26 percent of creators, directors, writers, producers, executive producers, editors, and directors of photography were women. Film is even more disproportionate—only four percent of the directors of 2016's top 100 grossing films were women."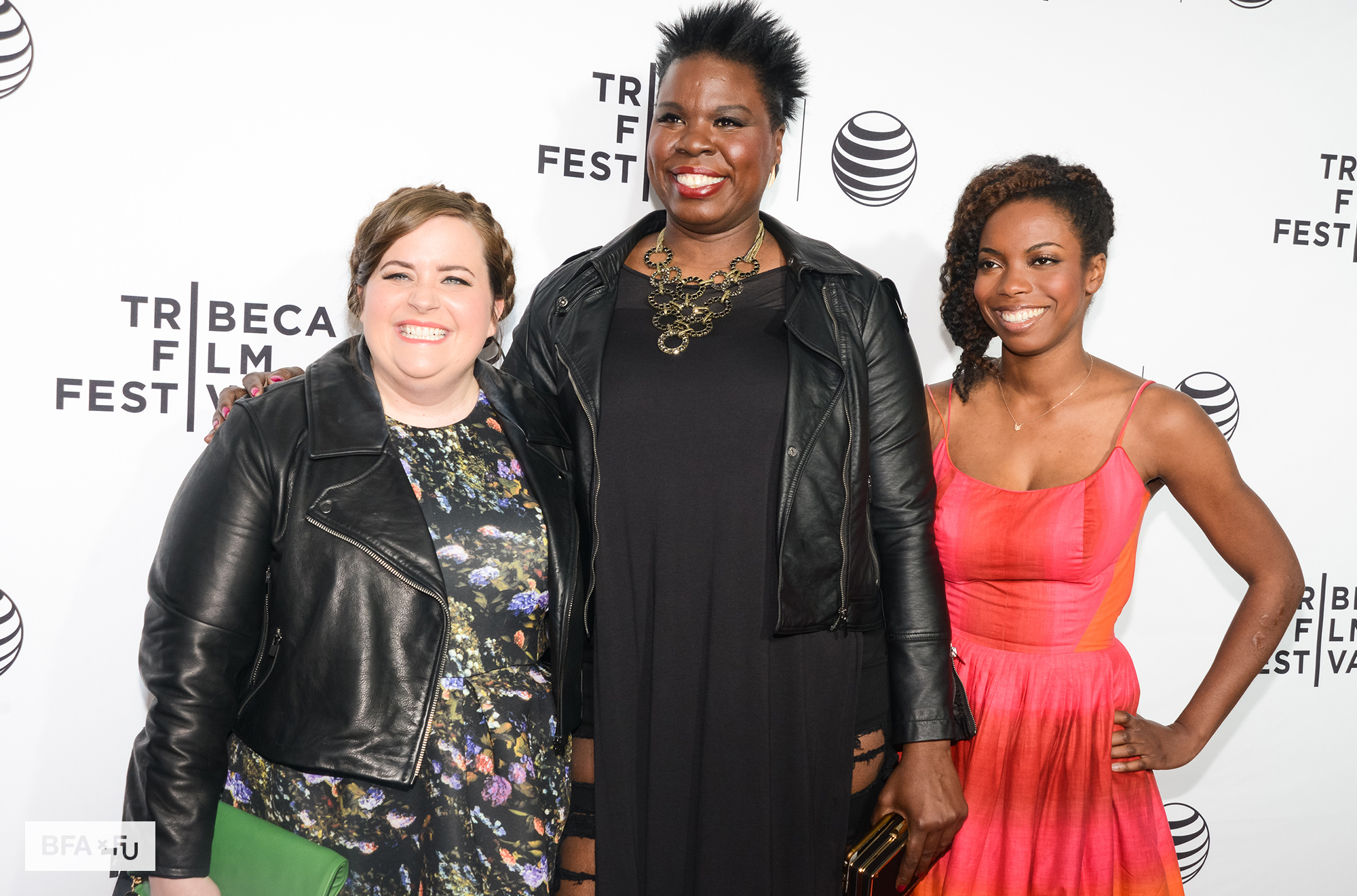 Aidy Bryant, Leslie Jones, and Zamata
Photo: BFA.com. View more at BFA.com.
However, Zamata and others (like Margaret Cho, Amy Schumer, Melissa McCarthy, Leslie Jones, and Aidy Bryant) are working tirelessly to change those statistics, as well as the face of comedy. "I was super naive and it was only sometime in acting school that I realized how much scrutiny women in entertainment were under about their looks," said Sotomayor. "Certain girls I went to college with were trained to be leading ladies, and some were taught to be characters, and it was often blatantly about how they appeared. Guys were subjected to it too. I think that shitty and narrow-minded way of looking at people is changing." A female comedian can be "equally funny, smart, glamorous, and successful," the makeup pro added, pointing to women like Lucille Ball, Mary Tyler Moore, and Candice Bergen for proof. "If someone's having a hard time thinking it's possible for women to be all of these things [ahem, Trump], they should probably watch different television," said Sotomayor.

Despite the critics and rumors swirling about her recent departure from SNL (some claim that the beloved program "didn't know what to do" with Zamata from beginning to end), it appears that the comedian has no qualms or confusion about what she brings to the table or the big screen. When asked by a member of the audience at BAM what's next for her after the show, Zamata confidently replied, "I'm already in movies and I'd like to keep that going. I'd like to write movies and produce movies and direct movies and TV shows, too. I want to have an empire and take over—that's the plan."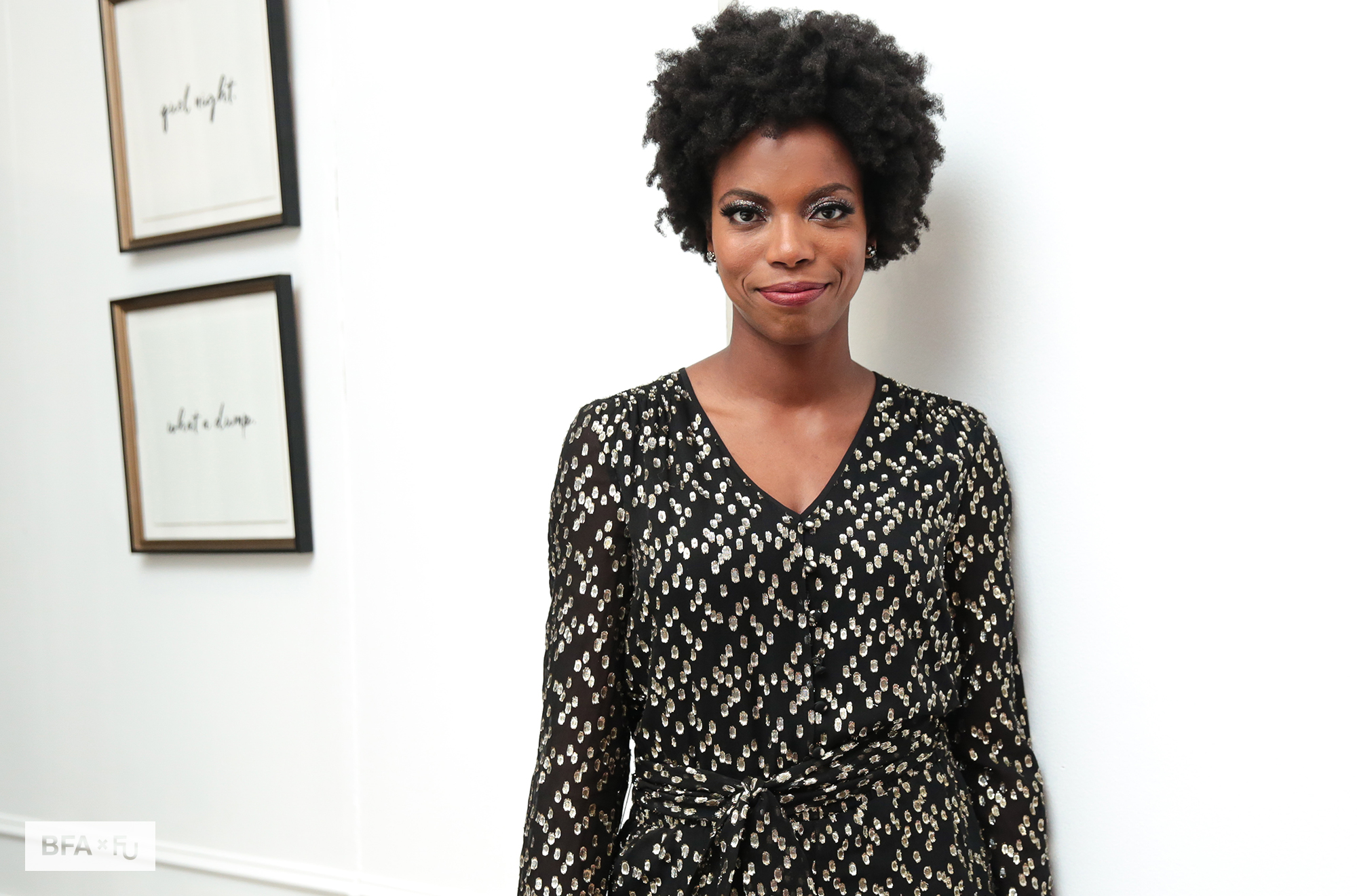 Photo: BFA.com. View more at BFA.com.
0 Comment